At Irlam Endowed, every pupil from Nursery to Year 6 gets the opportunity to learn French as a modern foreign language! We are very lucky to have our own linguist who teaches French in KS2.
Attached below are the objectives covered in each year group and our MFL Policy.
EYFS and KS1 Objectives MFL.pdf
Year 3 worked hard in their French session today here is what they got up to.
The children in EYFS and KS1 hold an exciting French Day every term, where they take part in lots of fun activities focused around the French language and their year group objectives. During the Autumn term, the children in Language Resource worked really hard during French Day.Here is a picture of their display.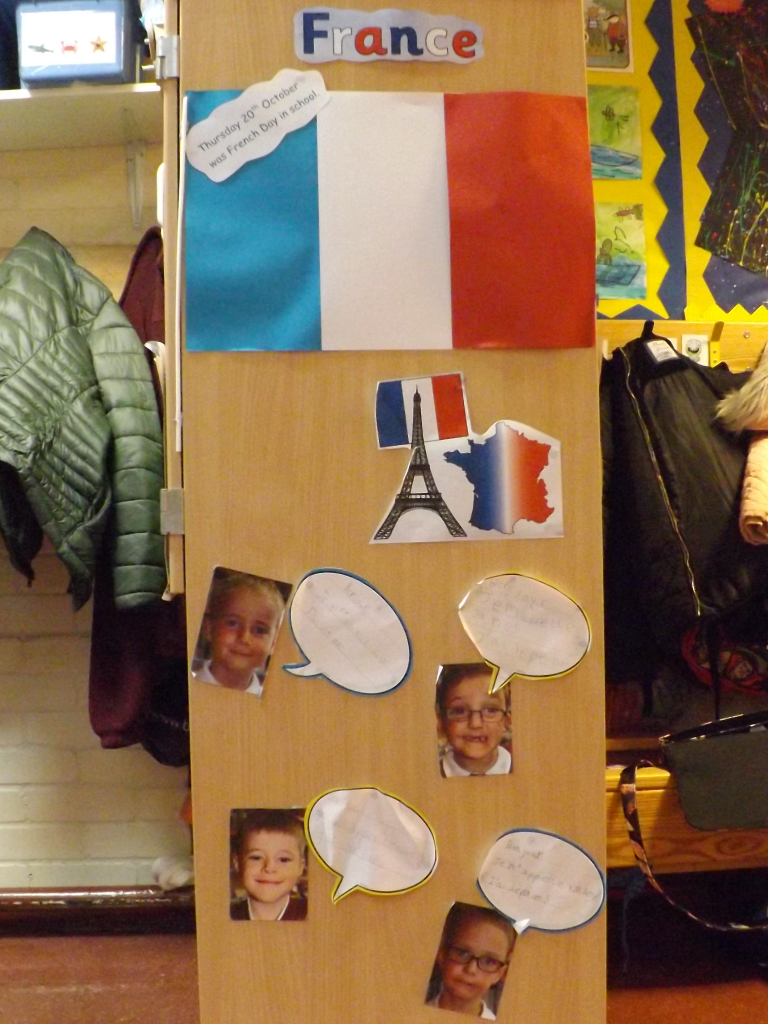 In Year 3's French lesson, they learnt how to count from 1-20 and how to have a conversation in French.
Requested by the Year 3 children, below is a link to help them practise their French at home.