Welcome to Irlam Endowed Primary School website!

This week's events and diary
Mon 16th – Y5 Swimming
Mon 16th – In Line Skater visit
Mon 16th – Reports out
Mon 16th – Sportsman Dinner (4pm/6pm)Invite only
Tues 17th – Y6 BMX group
Tues 17th - Parents Evening Drop In (N-Y6) (3.15-4.30pm)
Wed 18th – Y5 Graduation (9.30am)
Thurs 19th – Y6 Leaver's Assembly (1.45pm)
Fri 20th – Toyday
Fri 20th – School Closes (No Mojos after school)
Have a fantastic holiday.
School re-opens Monday 3rd September

Irlam In Bloom
Irlam Endowed took part in the yearly competition run by our local Rotary Club. It is called Irlam in Bloom. This year we had 3 winners.
Congratulations to Isobel in Year 3 and Adelaide in Nursery for being runners up.
Congratulations to Naveen for being the winner of the 8 year old category. Here is Naveen being presented with his prize by the Chairman of the local Rotary Club.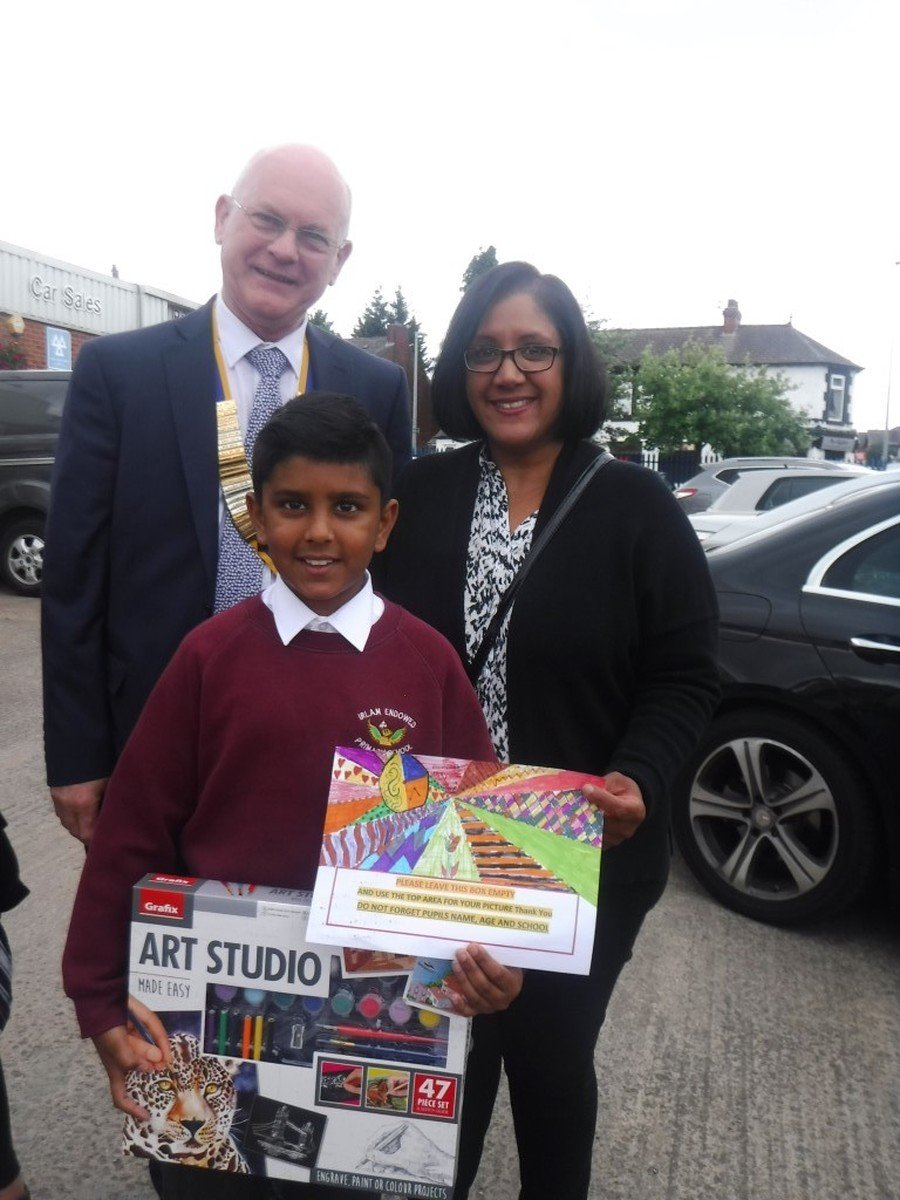 Trip To The Theatre Of Dreams
These children had the once in a lifetime experience of playing on the Old Trafford pitch. This is very unusual as the old Trafford turf is rarely used for anything other than match days.
The children were welcomed onto the pitch with their school name read over the PA system and their school name flashing on the banner boards. The children had a fabulous day playing football activities on the hallowed turf whilst their parents watched from the stands.
This is a memory that they will truly never forget. Mr Scrutton and Mrs Aitken enjoyed the experience too.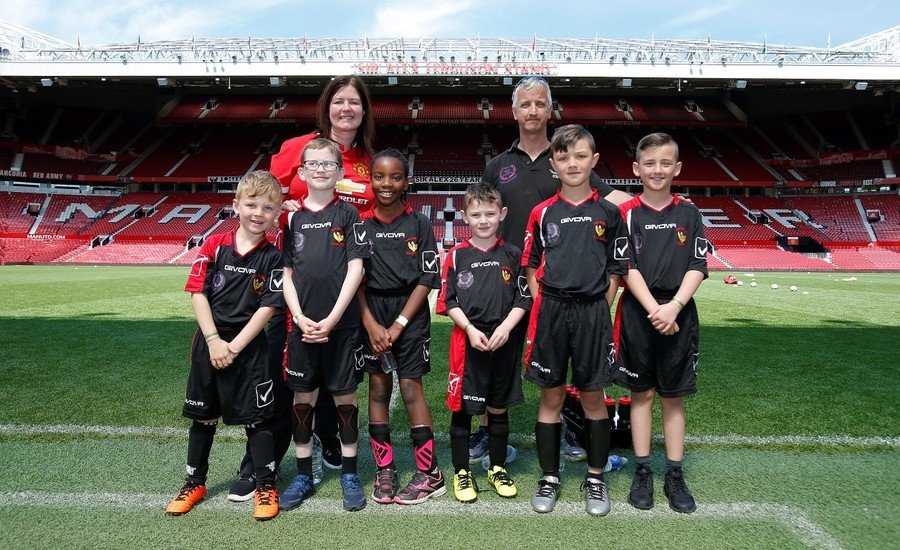 100% Attendance Prize Draw
Well done to all of our 100% attendance prize draw winners!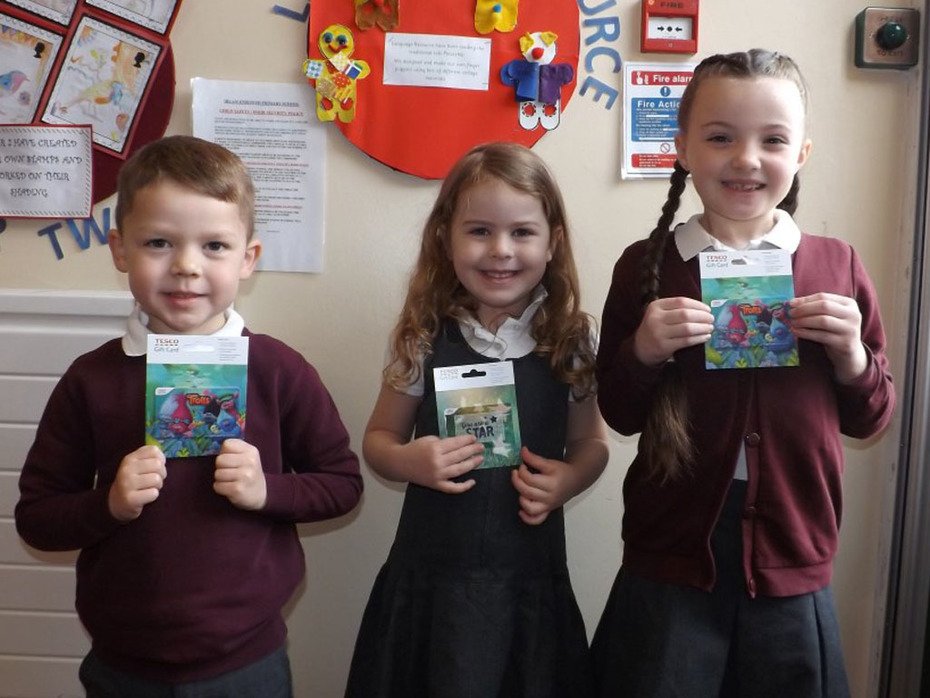 KS1
In first place winning a £20 Gift Card: Elijah (Reception)
In second place winning a £15 Gift Card: Keileigh (Nursery)
In third place winning a £10 Gift Card: Sophie (Year Two)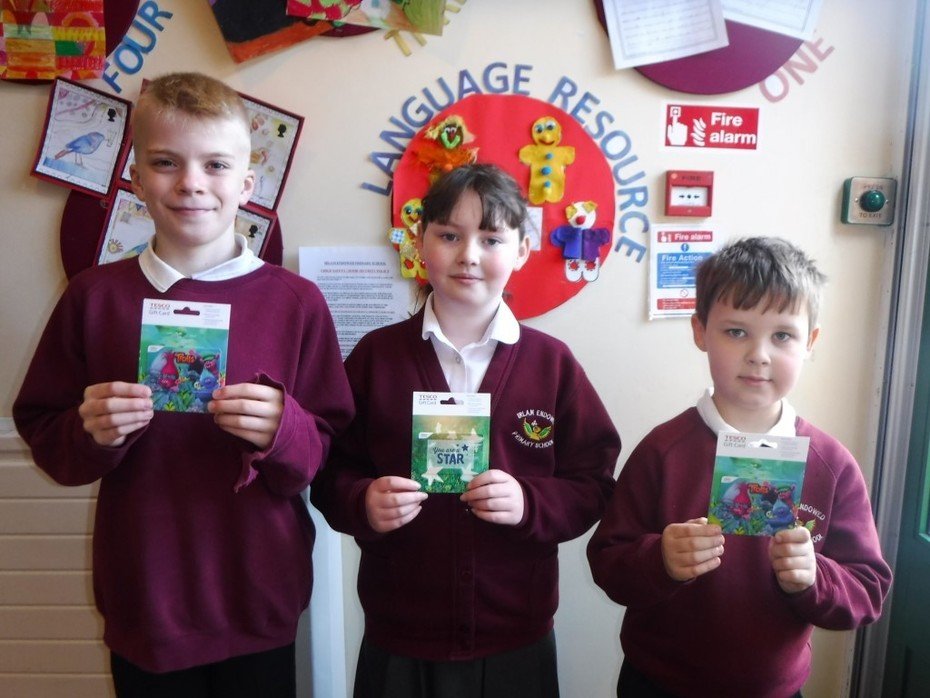 KS2
In first place winning a £20 Gift Card: Steiven (Year Five)
In second place winning a £15 Gift Card: Elizabeth(Year Four)
In third place winning a £10 Gift Card: Jack R (Year Three)
Online Safety Alert
We have been informed of some online safety concerns around a game our children play online called
'F
ortnite
'
.
There is currently a group who
are
hacking accounts and there have been some
reported cases of
grooming. We are
suggesting
that you check your child's account and discuss online safety with them. This game has a PEGI rating of 12 years,
as
some of the content
is deemed
un
suitable for primary age children.
Walk To School Week
As part of Living Streets, Walk Once a Week campaign, Strider (the big foot mascot) joined the children from Irlam Endowed Primary School's walking bus, on their daily walk to school. It was a nice surprise for the children as a reward for walking to school every day. As well as hopefully encouraging more families from the area to walk to school.
This is the second year that children from Irlam Endowed have been earning monthly badges just by walking to school. This has had a great impact on the children, making them healthier and happier.
Noah said that having Strider with them was fun. I have never had a mascot come to school before.. I like walking to school as I can meet my friends and have a chat with them.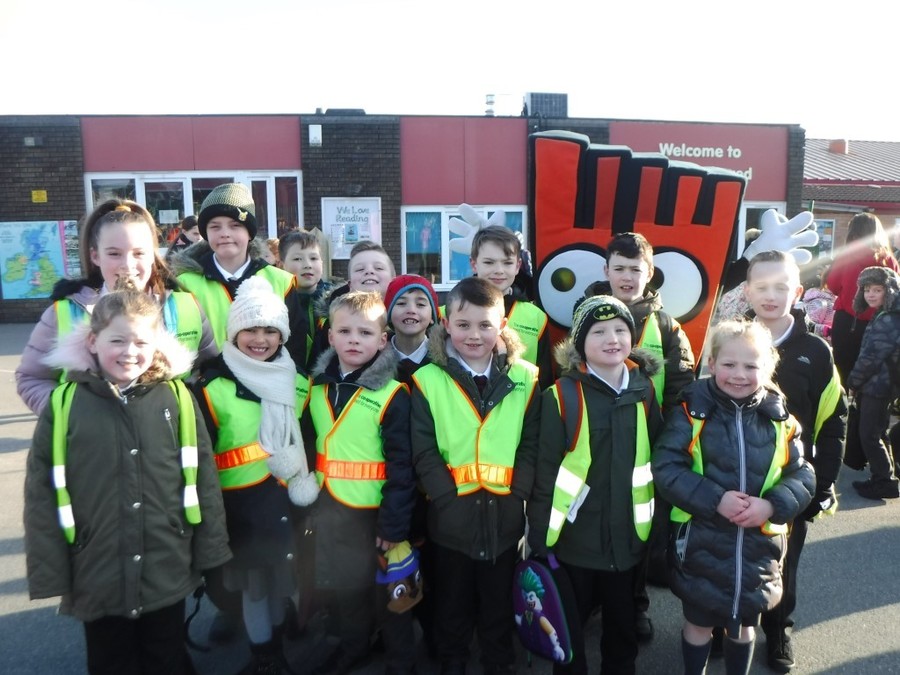 Anti-Bullying Week
29th January to 2nd February, Irlam Endowed celebrated our Anti-Bullying week. We started our week with a whole school assembly which reflected on how we are all the same but also unique in our own ways. Each child received a badge and continued to look at anti-bullying themes throughout the week during their PSHE lessons.
Mad Science Assembly
On Monday 15th January 2018 we enjoyed an awe- inspiring visit from a mad scientist during a special assembly on Science.
During the show, staged by Mad Science, the children learnt how to get an egg into a conical flask ('Eggbert's House) using a change in air pressure as the temperature inside the flask changes. Mrs Banks was fantastic at demonstrating how to remove the egg from the flask.
With the help of Professor Isaac we also learnt about testing the pH of a chemical using cabbage by extracting the coloured chemicals from the cabbage. It was fascinating to watch that when acids are added to the mixture, it will turn pink, and when alkalis are added, the mixture turns green.
Professor Sophie had the chance to be a 'Jedi Warrior'. When she touched the Plasma Ball, the electricity from the ball moved through Professor Sophie and the light bulb on its way to the ground, causing it to light up. We learnt that Nicola Tesla invented a light bulb without wires using a glowing gas called Neon to light it up.
At the end of the assembly the mad scientist demonstrated how Butane can be trapped into the bubbles of soapy water and then set on fire. The children were told that this part of the show was not to be copied or tried at home.
Thank-you Mad Science. The children were really impressed and have not stopped talking about the amazing show. There is a real buzz about Science in school. We will look forward to you returning.
Children In Need
This year, Irlam Endowed went spotty for Children In Need.
Food Bank
The school councillors packed away the food donated into boxes and helped Miss Smid put them onto the minibus. Our year 4 councillors went with Miss Smid to the local food bank where they were busy sorting and labelling the foods.
Click on link below to see latest guidance on keeping your child safe on the internet.
Scan the QR to see the latest events from school.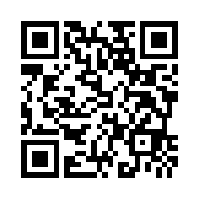 Scan to view our recent events
Page Translation
We now have the ability to have our website pages translated into other languages. If there are any pages you would like us to add this to please let us know at the office or email us on irlamendowed.primaryschool@salford.gov.uk.
Vacancy
Irlam Endowed are looking to appoint an experienced 0.6 teacher to teach in Upper Key Stage 2. This will be from September 2018. Person specification includes evidence of at least three years teaching experience in Upper Key Stage Two. Further details can be obtained by emailing Irlamendowed.primaryschool@salford.gov.uk . Closing date for applications is 9am on Monday 11th June 2018.
Copyright Statement
The copyright of all material produced by pupils for display on the school's web pages belongs to the pupil and may not be copied without permission from the author. Copyright of other materials produced by the school on the website belongs to the school.
Latest School Events
There are currently no events.
Calendars page(s): School >>