4.39pm
Last few in the shop, rest of us spent up and ready for home.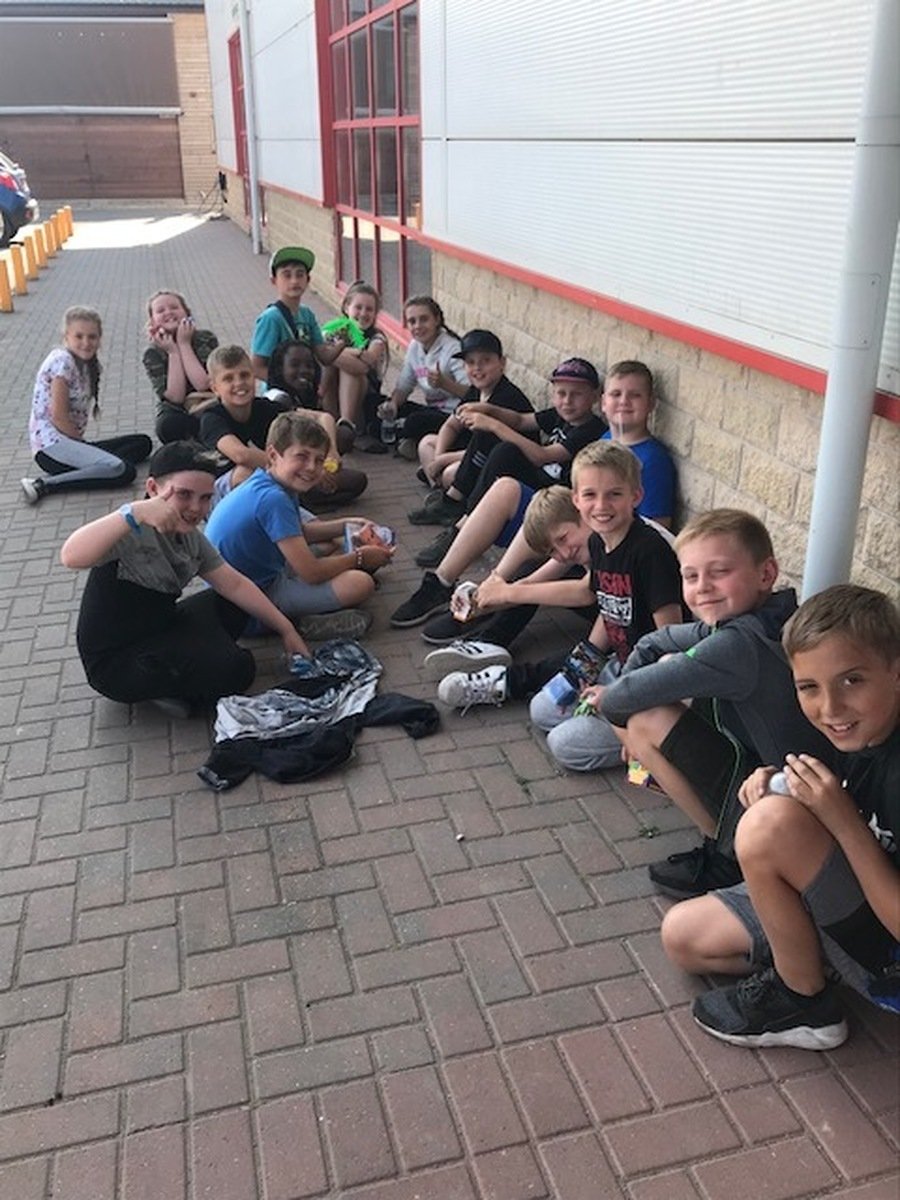 4.16pm
Last few rides at Diggerland. Then heading home. Still for about 6pm. We are shattered but we have had a great time.
Please park and wait outside Car park.
3.41pm
Even more photos from Diggerland
2.44pm
More photos from Diggerland
2.10pm
Photos from Diggerland
1.01pm
Arrived at diggerland. Watching safety video then having lunch.
12.03pm
All back on buses. Off to diggerland!
11.06am
Still working our way round around the scary world of York dungeons. Cannot take photos inside, but will send more later.
10.33am
Working our way through the rooms at the dungeons. Lots of true horrid stories. Learning about the plague, Dock Turpin, Kings and Queens.
9.53am
Just arrived at York Dungeon. Miss has told us it is like horrible histories, and we will learn about life in York a long time ago.
9.34am
Climbing the steps to the tower.
9.30am
Off the buses and heading for the dungeons. Going to have quick walk around Clifford's Tower first though.
9.04am
Loading our cases back onto the minibuses and saying goodbye to all the lovely staff at safestay.
8.17am
Eating our breakfast. More toast and jam. Lots of pastries.
7.15am
All up and very sleepy. Had another great night sleeping lots. All getting packed for last day of fun.
9.12pm
All back safe and sound at the hotel and watching the football. Off to bed at 10pm. Been another brilliant day. Night xx
8.06pm
Cruising back down the river. Lots of people waving at us.
7.10pm
Arrived at the quay side. Boarded the boat and waiting to set off on our evening cruise. Weather still gorgeous.
5.50pm
Had a wonderful day at Lightwater Valley.
We are now at McDonalds waiting for our tea.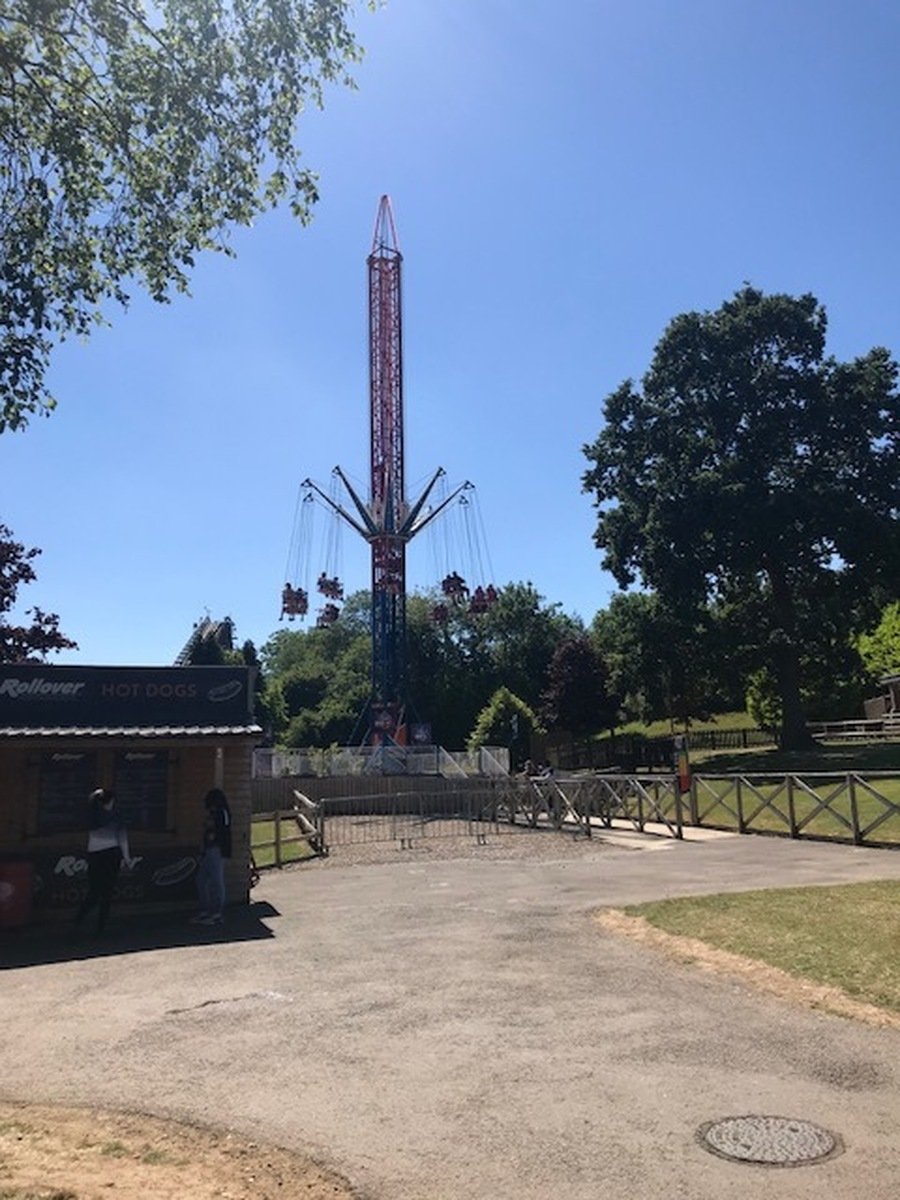 2.40pm
To the biggest pirate ship!!!
2.27pm
A bigger pirate ship!
2.09pm
Pirate land. Sun is still shining.
1.21pm
Chilling with refreshments and ice creams.
12.12pm
Riding the tractor.
11.59am
Eating picnic lunch.
11.19am
Doing all the spinny ones before lunch!
11.10am
Riding the wild horses.
10.53am
Flying high at Lightwater!!!
10.30am
Arrived and starting Lightwater valley adventure.
10.34am
first ride of the day. Train ride round all the park to see what we want to go on.
8.51am
Collecting our packed lunch.
8.22am
Eating our breakfast in the dining room. Croissants , toast, juice etc.
Miss Dacosta says we were stars last night. All settled really well quickly and slept lots.
7.18am
All up and raring to go.
7.03am
All up safe and sound and getting showered and sun cream on for the day. Breakfast is at 8am this morning.
9.10pm
Arriving back at hotel for the night. All in bedrooms now. Having showers and getting stuff ready for another exciting day tomorrow. Lights out 10pm. Night night.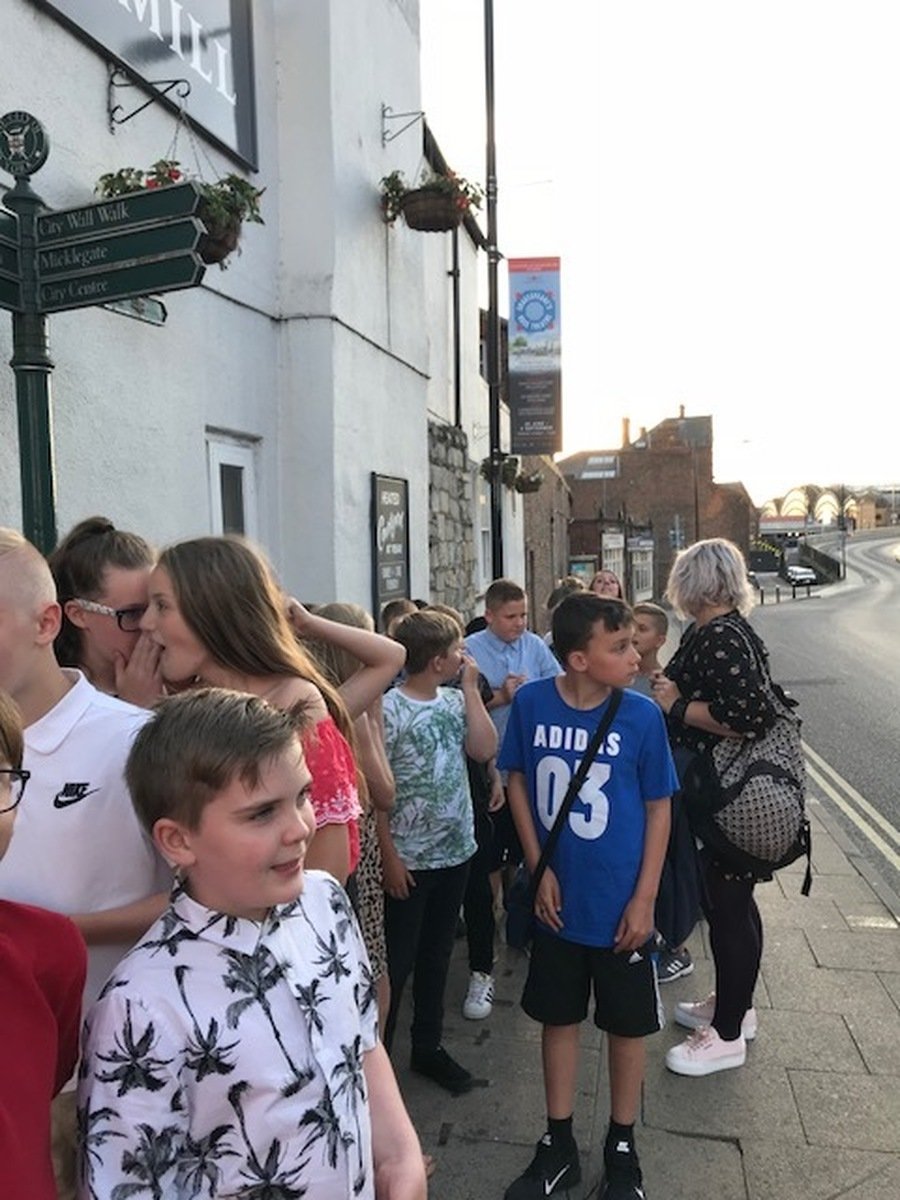 8.02pm
Dancing at party time. Finished our brownies and ice cream.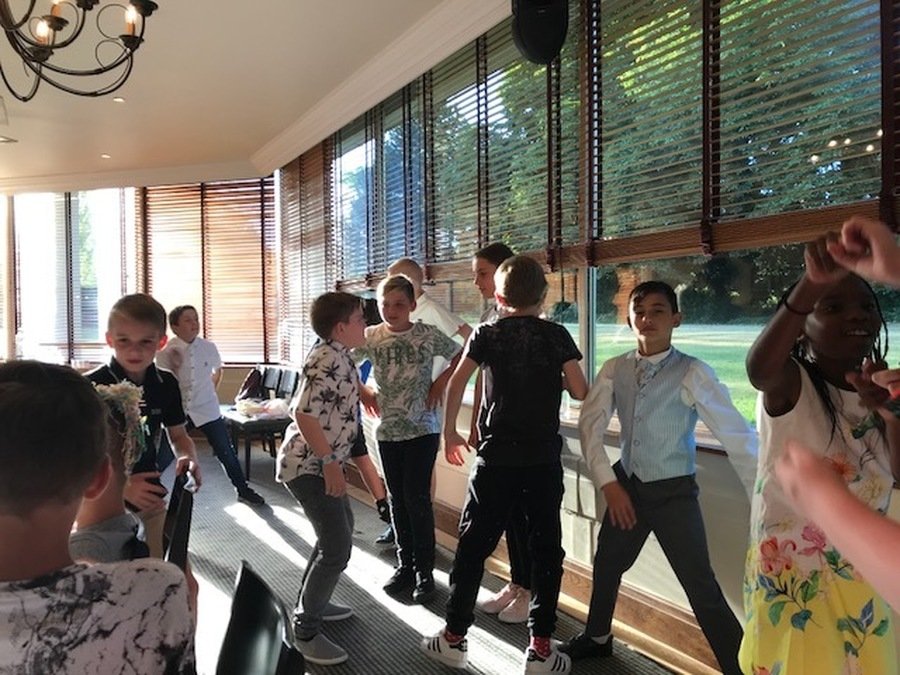 7.43pm
Letting off party poppers to celebrate our leavers. We have been sharing our special memories and funniest times at Irlam Endowed.
7.05pm
The food is amazing. Loads of it and really tasty.
6.51pm
Pre -dinner drinks around our fancy table.
We are singing to our favourite songs.
6.20pm
All seated in the restaurant. We have decorated the tables.
5.56pm
Arrived at the hotel restaurant. Just waiting for everything to be set up, then we will head inside to eat our meal.
4.44pm
All settled in our rooms, unpacked and getting ready for night out.
3.10pm
Eating ice cream next to York Minster.
2.15pm
Back on the bus for the full tour.
Going all the way round.
1.44pm
Out of chocolate story, stuffed!!!
Now walking down the beautiful Shambles.
1.10pm
Learning how chocolate is made.
1pm
Half way round the chocolate tour. We have learned where cocoa beans come from and how chocolate is made. We have eaten lots of free chocolate including quality street.
12.28pm
Just arrived at York Chocolate Story, waiting for our guided tour.
12.03pm
Hopped off the bus to eat our lunch in the shade.
11.33am
All on the tour bus now.
11.31am
Have dropped our cases at the hotel, have parked up and are now waiting for the bus. Due in 5 mins.
10.10am
Stopped for a quick loo break. Only 10 mins from York now.
8.45am
we are on our way.
8.30am
Ready to set off. Really excited. Keep checking the blog!!