Heartly Green Care Home
On Thursday 8th November 2018, some Year 6 children were invited to attend a special Centenary celebration at Heartly Green Care Home.
The children took along their World War poems that they had written in class. The children read them out to the residents. It was a beautiful morning.
Autumn Walk
Fire Station
Poppy Display
At Irlam Endowed, the children have been busy preparing a display to commemorate the centenary of the end of World War One. Every child from Nursery to Year 6 have each made an individual poppy to be displayed outside of the school, using a variety of media including card collage, clay, some with stained glass window effect and some classes even used the bottom of plastic bottles and CDs.
Walton Park
Bring Your Wellies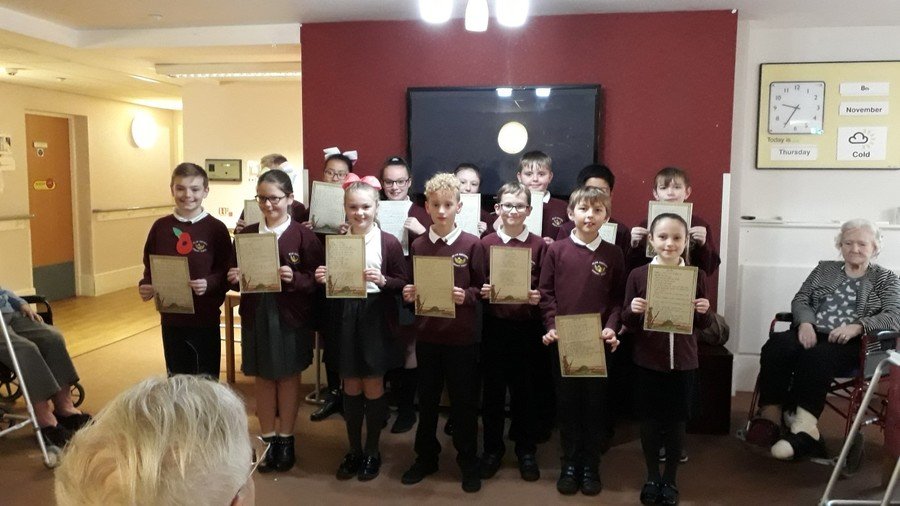 - Nursery
- Reception
- Year 2
- Year 1