Community
Local Christmas Competition December 2020
Children from school entered the colouring competition.
They had to draw Santa going around the local area visiting everyone.
Two children were very lucky to be chosen as a winner and a runner up.
Well done Sophie in Y5 for winning and well done to Mia in Y6 for being a runner up!!
Remembrance Day 2020
The whole school joined together to remember the reason behind wearing poppies during this time.
Children had assemblies in class, wrote pieces of work, and created different Poppy artwork for around school.
We have also been donating to the worthy cause by buying the Poppy related items in school.
On Remembrance Day the children in groups will be wearing their uniforms.
Scarecrow Festival
October 2020
Look out for our Scarecrows around the school grounds!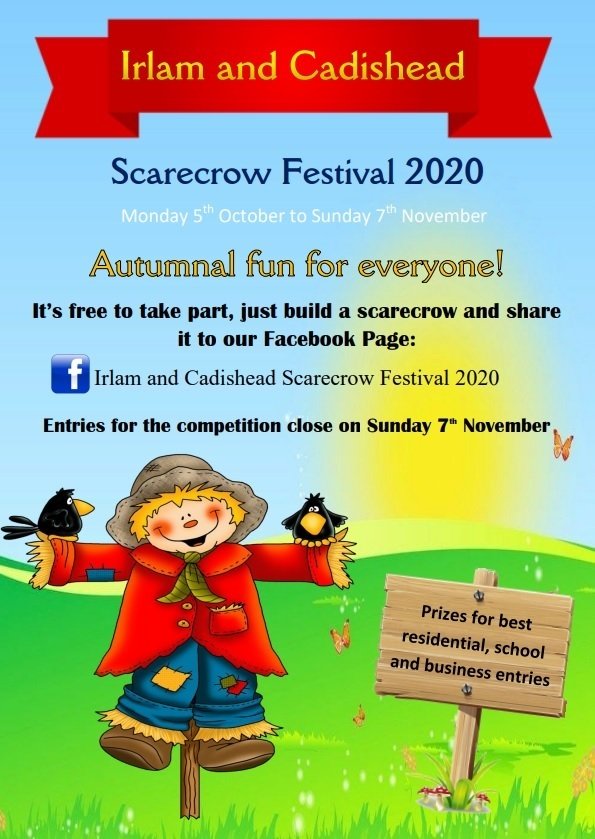 Our Nursery class made 2 scarecrow pupils for the scarecrow competition!
Our Harvest Collection
September 2020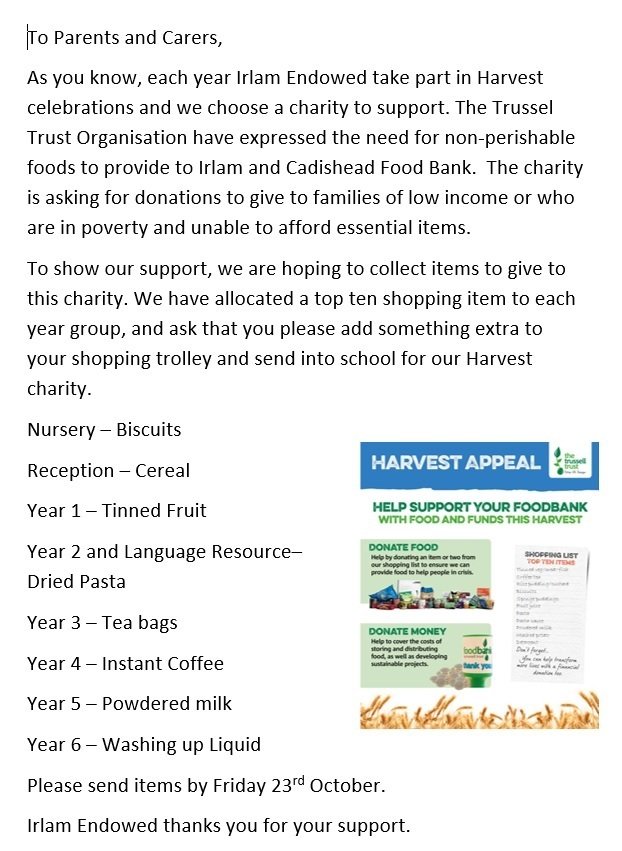 Carol Singing
December 2019

The year 6 children undertook their yearly trip to the local Care homes to sing some carols.
It is always such a treat to sing with the residents at both Moorside Care Home and Heartly Green Care Home in Irlam.
Remembrance Day
November 2019

Irlam Endowed children helped raise lots of money by buying the Charity's gifts in school.
We also donated money to the Irlam and Cadishead Lamppost Poppy Sale.
Harvest Collection
October 2019

Thank you for all the wonderful donations of food you sent in to school.
The School Councillors helped box them up and take them to Irlam and Cadishead Food bank.