After School Clubs
September 2020
Due to the current guidance around clubs and bubbles in school, we are running things slightly differently this half term. Rather than cancel after school activities, we thought we would use this opportunity to help support the pupil's missed learning.
Instead of the usual sports and activity type clubs, we have decided to run various fun catch up sessions after school to support pupils with their pastoral and academic return to school. These will be run by the staff in your child's bubble.

Your child will receive a letter outlining the club they have been invited to come to. The clubs will run after school until 4.05 for year 1 and 2 clubs and until 4.15pm for years 3 and 6.

Any questions, please ring or email the school.
Many thanks for your continued support,
Mrs Whitaker
BEFORE SCHOOL BREAKFAST CAFÉ
From 8.30am every morning, we have a before school Breakfast Café which sells healthy breakfast options.
See the menu outside of the kitchen for more information.
As part of our commitment to being a Healthy School, we have a walking bus service. This is two assigned adults who walk a popular route to school and can collect children on the way. We encourage this as an alternative to coming in a car.
The walking bus is available every morning and if you want your child to join in, simply contact the school office and add your child to the register. Children in year 1 to year 6 can join the walking bus.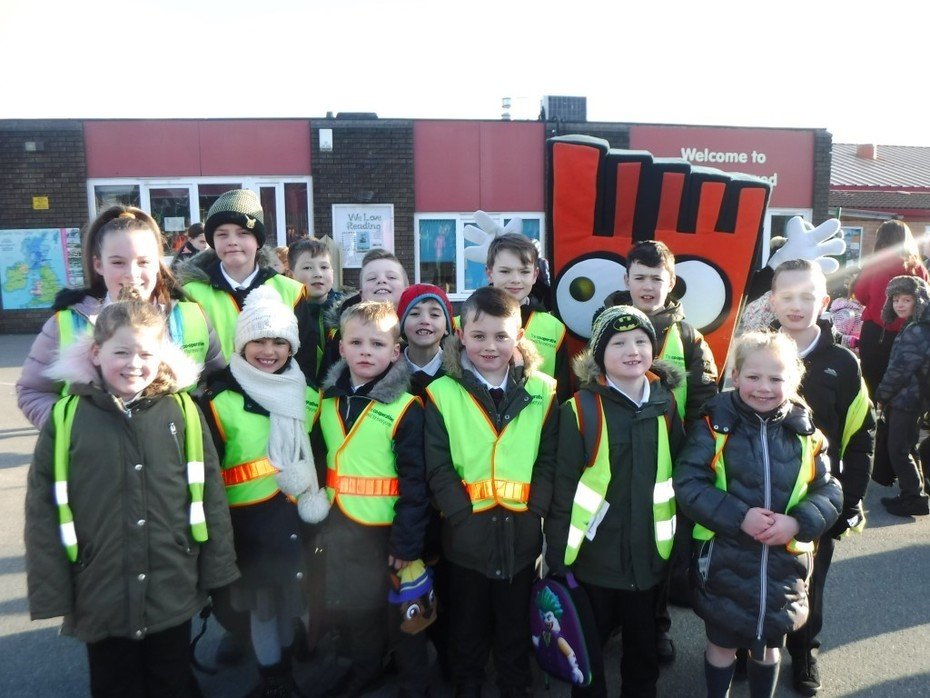 The bus will start at the corner junction of Marlborough Road with Boundary Road at 8:20am. The bus will walk left down Fiddlers Lane and cross at the school pedestrian crossing for a pick up outside McColl's Shop on Fiddlers Lane at 8:25am and then continue down Fiddlers Lane in the direction of Liverpool Road. The bus will turn right onto Liverpool Road. There will be a pick up at 8.30am outside the T.S.B and there will be a final pickup at the Bakers Oven on Liverpool Road at 8:35am. Then the bus will turn right onto Chapel Road until it reaches the school playground.
Mojo's Breakfast Club & After School Club
Mojo Club provides breakfast and after school clubs on site for children from Nursery to Year 6.
Breakfast Club
Breakfast club opens at 7.30 am everyday. The children are given a healthy breakfast and can take part in a range of activities prior to school. The children in the Foundation Stage are escorted to their classroom by a member of the Mojo staff, the children in Years 1 to 6 join their peers and line up in the playground under the supervision of Mojo staff.
After School Club
The After school club runs from 3.05 pm to 5.15 pm The children have a healthy snack and can join in a variety of activities including outdoor play. All activities are supervised. Irlam Endowed run a variety of after school clubs, the children attending Mojo Club can join in with these and then come to us afterwards.
If you would like to register your child with the Breakfast or After School Club please contact Mojo's on 07789 495433