Imagine That!
Reception Class went on a trip to the new 'Underwater Street' – 'Imagine That Science and Discovery Centre' in Liverpool. We had an amazing time. The children loved problem solving and working as a team in the construction area. The role-play area gave us the opportunity to dress up and perform our favourite songs.
We loved watching the Science show. Professor Bailey confidently created an amazing volcano. Then Professor Kirsty was very clever and created a rocket that was launched above our heads!
After lunch we had lots of fun in the Science area. We enjoyed using the pulley system to balance the buckets of water. Ofcourse we loved getting wet too!
We made our own bath bombs using: bicarbonate of soda, citric acid, orange extract and water.
The green slime was really easy to make. We just mixed some green paint with pva glue, borax and water.
We loved creating giant bubbles around ourselves and creating shadows in the light and dark area.
We had such a fun and enjoyable day. We learnt so much about Science. Thank-you Imagine That.
Our Trip To The Irlam Library
Reception Class went to visit Irlam Library as part of our Traditional Tales topic. Helen read us 2 books: 'The Lion Inside' and 'Supertato'. We really enjoyed listening to the stories as they made us laugh lots. We then had the chance to look at different books from the library with our friends and family. Thank-you Irlam Library for our wonderful visit. We look forward to visiting you again soon.
Our trip to Martin Mere
On a frosty day in February Reception visited Martin Mere Wetland Centre. We saw lots of British and tropical birds with beautiful feathers some even had brightly coloured beaks! We learnt about how ducklings hatch, and pretended to hatch out of shells chipping away the shell with our 'egg tooth'. It is not easy for ducks to walk! We tried on special webbed shoes and pretended to waddle like ducks.
We visited the flamingo hut and noticed how they cleverly stand on one leg. The flamingos often turn their heads from side to side to get attention. During our talk, we used our flamingo puppets to do this too! We learnt about how swans travel from Iceland to Martin Mere every year. We took time watching the swans, some were flying, whilst others were sleeping or searching for food.
Our Trip to the Chestnut Centre
Reception Class went on a Christmas Trip to the Chestnut Centre in Chapel en le Frith. We received a lovely welcome from all the Rangers and we drank a cosy cup of hot chocolate on our arrival.
We discovered Father Christmas's Grotto. Inside there were beautifully decorated Christmas trees. Father Christmas's elves were looking after lots of baby animals.
There were:
'Silkie Chicks' that had hatched only at the start of December.
Chicks that wanted to jump over the bales of hay to escape.
Guinea Pigs that were hiding in the hay.
There was a beautiful Snowy Owl perched on a Christmas Tree behind Father Christmas's chair.
We met Father Christmas and told him what we wanted for Christmas. We told him that we had been good so he gave us a gift. Afterwards we made and decorated our own Christmas Angel in the workshop.
When we finished the Rangers took us to visit the reindeer. We knew that we were on the right path as we spotted reindeer prints in the soil. Rudolph came to visit us from the top of the hill and we all sang to him.
We had fantastic trip.
Thank-you Father Christmas for inviting us to see you and all the animals at the Chestnut Centre.
Man On The Moon
This week in Reception,​ we have been reading 'The man on the moon'. We thought carefully about what astronauts take to eat in space. We found out food has to be packaged very carefully in boxes and as it is heated water is added. We made our own astronaut pudding using powdered milk, water and chocolate pudding mix!
Dinosaur Roar!
Dinosaur Safari at Blackpool Zoo!
Reception were very excited to visit Blackpool zoo's dinosaur safari. We started the day with a talk all about dinosaurs. We used brushes and magnifying glasses to find objects buried in the sand and then sorted them into groups. We saw fossils which are millions of years old! We compared the dinosaurs to animals living today. Our talk leader explained that the Tyrannosaurus Rex dinosaurs are similar to tigers because of their sharp teeth. We met Cacti, the friendly bearded dragon who has scaly skin just like the dinosaurs had!
We ate our dinner after watching the sea lion show! We loved the tricks these clever animals could do. We saw the gorillas, porcupines, monkeys, flamingos along with other animals on our way to the dinosaur safari.
We were amazed to see the dinosaurs and enjoyed exploring the areas. We recognised lots of dinosaurs from our work last half term.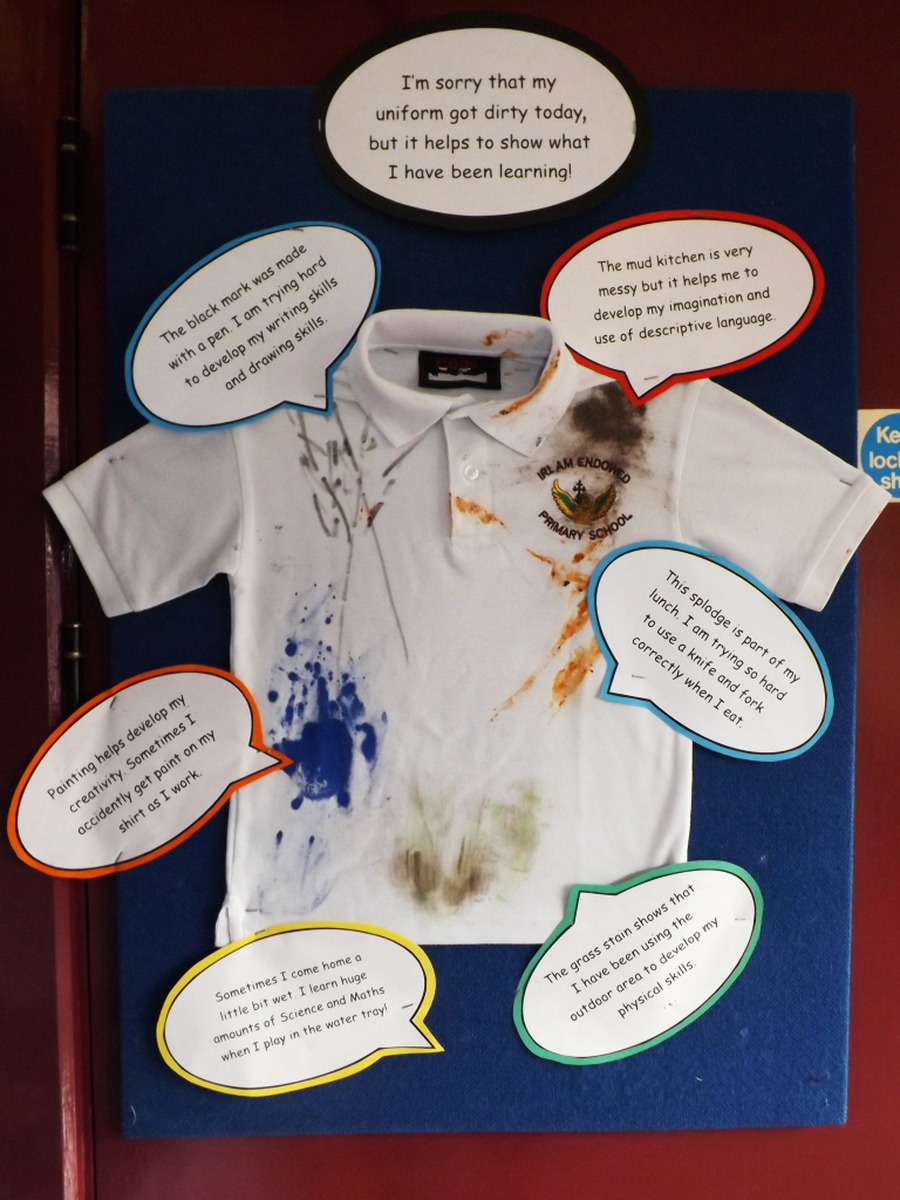 If the document viewer does not correctly display the documents, please click "Download Document"
Our Class Prayer