Mrs Lamb came into school this morning to talk to us about living in Irlam. She told us all about what it is like living in Irlam now and also about how Irlam has changed over the years. Mrs lamb had lots of old photos to share.
Did you know?
Irlam Endowed was the first school to be build in the Irlam and Cadishead area.
Lots of people used to work at the Steel Works and the Manchester Ship Canal.
Most of the land was used for farmland.
This afternoon Language Resource walked to Irlam Library. On the way we looked at the different buildings along Liverpool Road and discussed what they were used for. We saw terrace, semi detached and detached houses as well as flats and bungalows. We talked about the names of the different types of houses and their key features.
When we got to the library we saw the fiction and non fiction books and had the chance to read a few of the books. We found a book by the author Shirley Hughes, who we are reading in class and so Mrs Sharrock read the story Alfie and His Best Friend to us.
We look forward to our next trip out as part of our topic 'Out And About Around Irlam.'
Our Trip to Tesco
Today we visited Tesco with the year 2 class. We had a tour around the store and had the chance to look in the warehouses and the bakery. We learnt where the food comes from and how it reaches the shelves where we can then buy it. We even got a chance to go into the huge walk in freezers in the warehouse. It was so cold but luckily no one turned into a snowman!
Exercise
In science as part of our topic on Florence Nightingale we have been learning about eating the right amounts of different types of food and the importance of exercise. We designed an experiment to find out which types of exercise make our body work hard. We decided to do different types of exercises for one minute and record how we felt after each exercise. We found out that star jumps, running and press ups made our body work really hard. They made our heart beat hard, our breathing was faster and we felt hot and sweaty. We all enjoy different types of exercise.
There's No Place Like Home
Our topic this half term is There's no place like home. We have been reading and enjoying the classic text The Wind In The Willows by Kenneth Grahame. We have completed lots of work based on the story.
In D and T we have made food for Mole to take on his journey to the Wild Woods. We made fruit salad, sandwiches and tuna pasta. Yummy!
In art we colour mixed our paints and painted the characters from the story.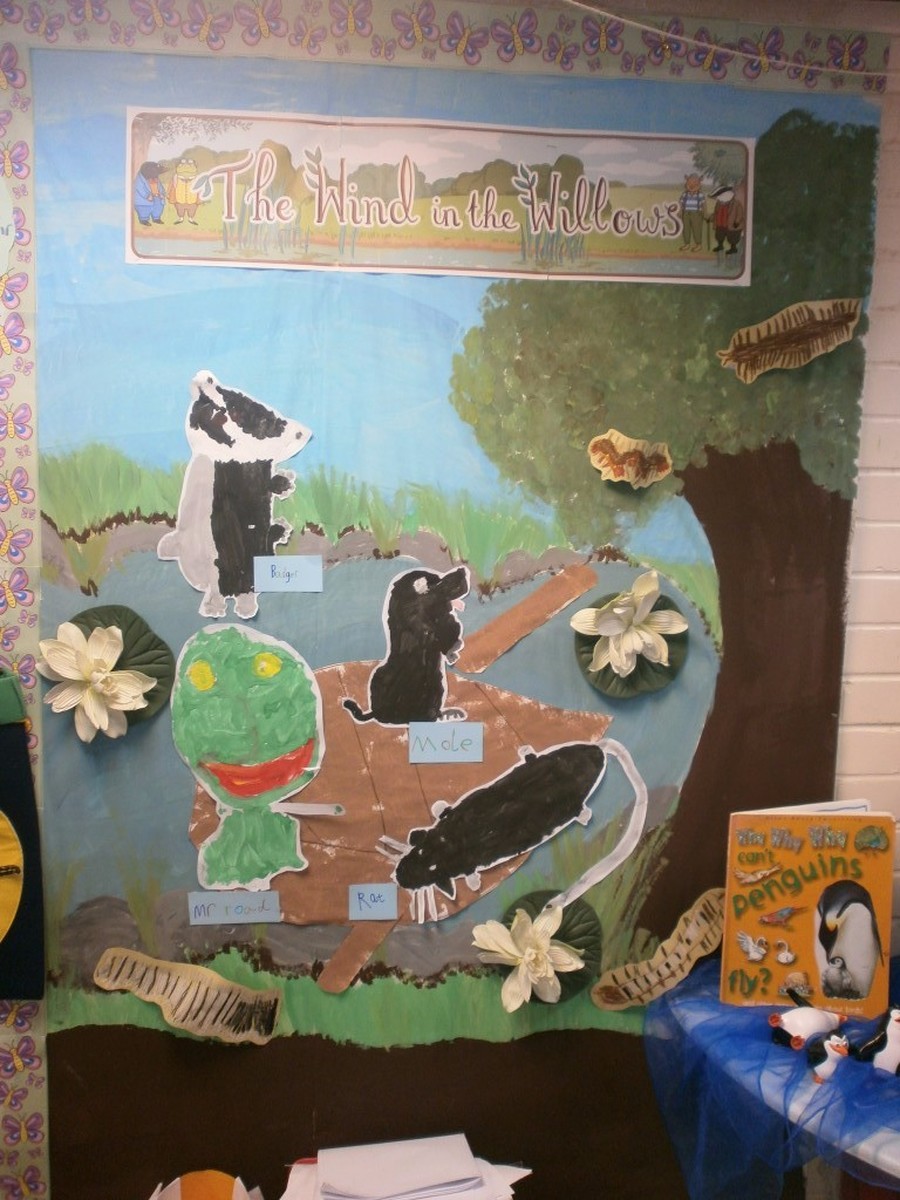 During our art morning with Mrs Clare we created woodland animals using collage techniques.
One of our favourite activities has been when we pretended to be judges in court and told off Mr Toad for his naughty behaviour. We role played what the judge would say to Mr Toad and then we wrote down our ideas.
We were very stern as judges.
Our Class Prayer