Food Bank
The school councillors packed away the food donated into boxes and helped Miss Smid put them onto the minibus. Our year 4 councillors went with Miss Smid to the local food bank where they were busy sorting and labelling the foods.
London Blog
6th November 2017
7.49pm
All on track to be back at Warrington at 8.15pm.
Please pick us up at 8.45pm in the school car park.
6.24pm
All back on the train at Euston. Got our seats and sorting our comics and games.
5.22pm
Sat in Ed's diner at Euston station waiting on our tea. We have had a brill day.
4.49pm
In the taxis on our way to Euston.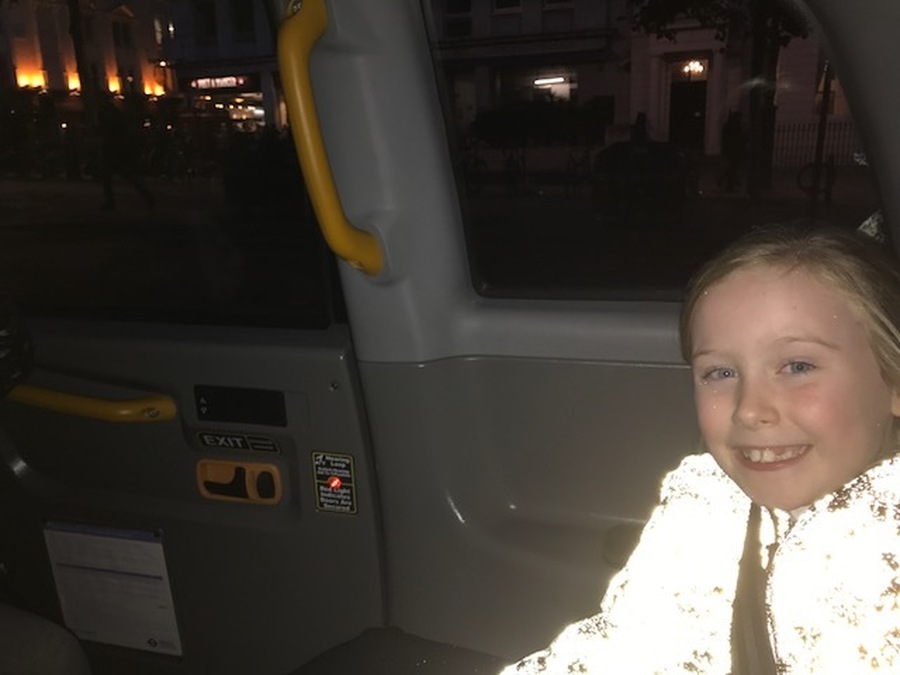 4.26pm
The teachers are on a panel to be convinced of our campaigns. We managed to get Taylor Swift to do a campaign song to support healthier foods!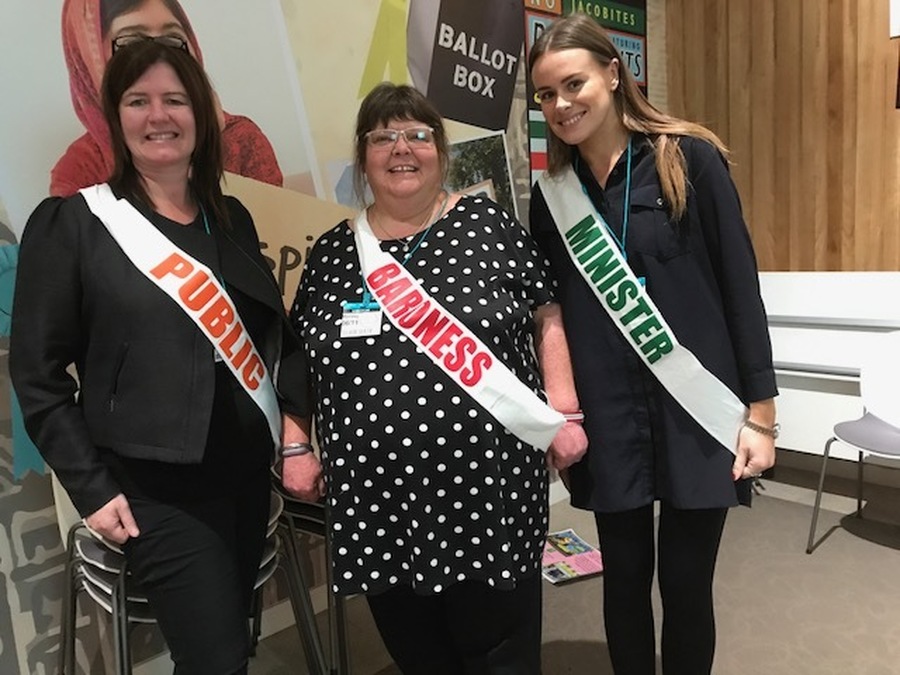 4pm
Our political leaders who are running campaigns have taken up office. They are trying to persuade people to support their campaigns. Our campaigns are cleaner streets and making healthier food cheaper.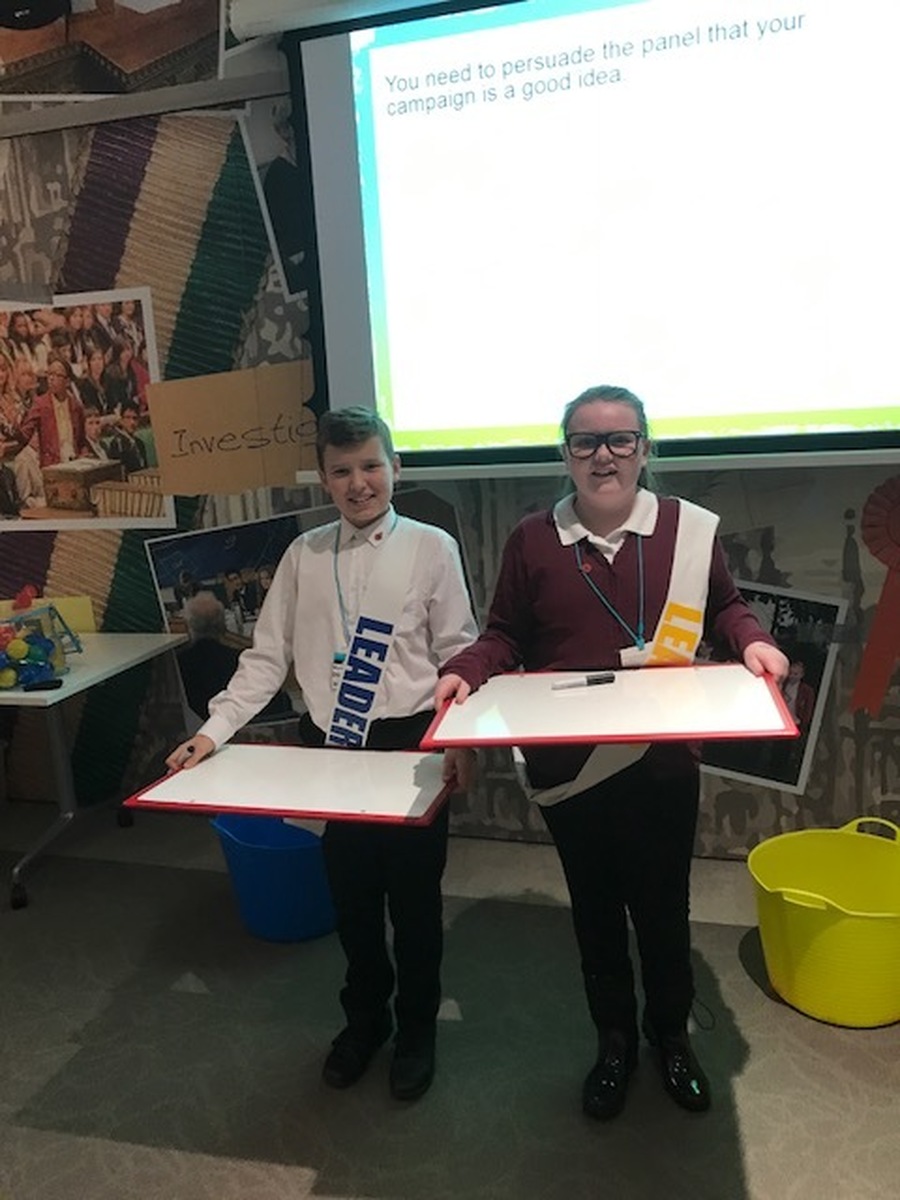 3.44pm
Enjoying our workshop where we are debating local government issues.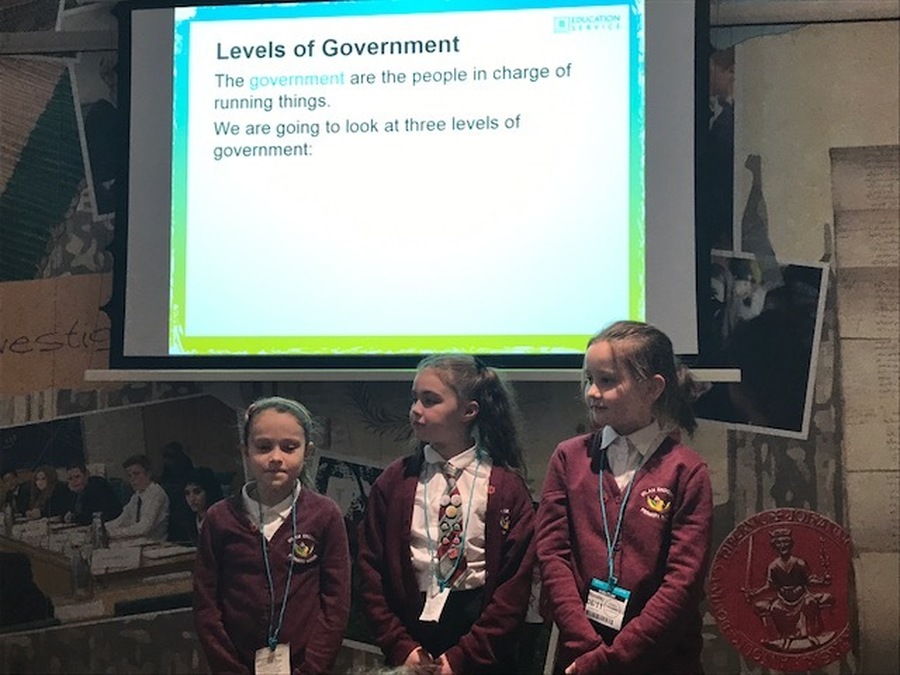 3.35pm
We are campaigning and trying to win a debate.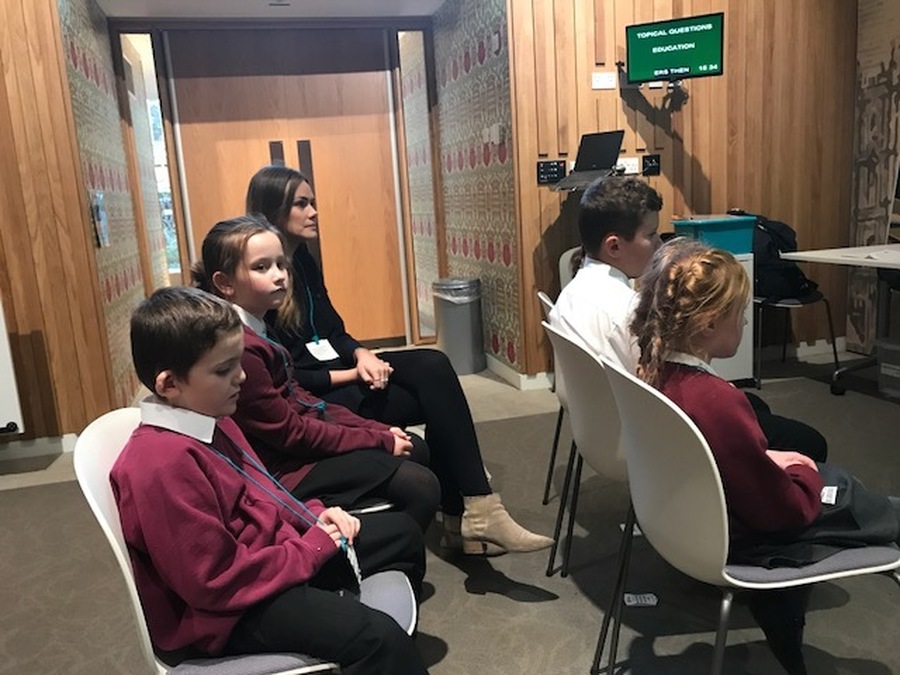 3.32pm
Finished our tour of the houses of commons and lords now. Having a workshop in the education centre now.
2.32pm
Siobhan, our guide is telling us all about St Stephen's hall.
2.25pm
Started by our tour of the Houses of Parliament. We cannot send any more pictures in here as we are not allowed, but we will still blog.
1.59pm
It is our turn to go into the parliament education centre now. Here we are outside.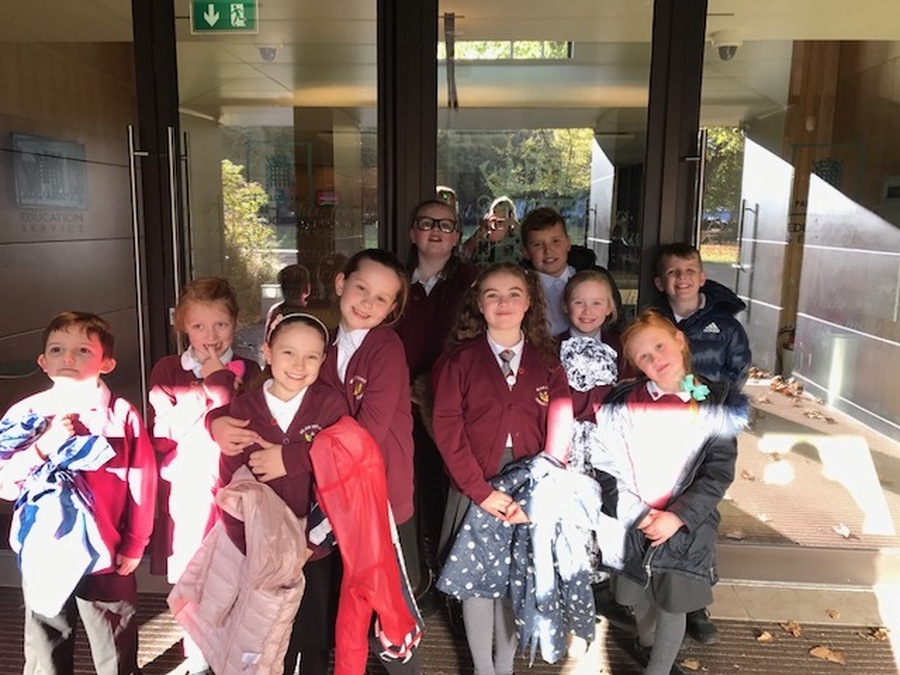 1.35pm
In Victoria Gardens next to the Embankment watching the boats on the Thames.
We have just seen the Labour MP Margaret Hodge being interviewed for the BBC news.
Enter text...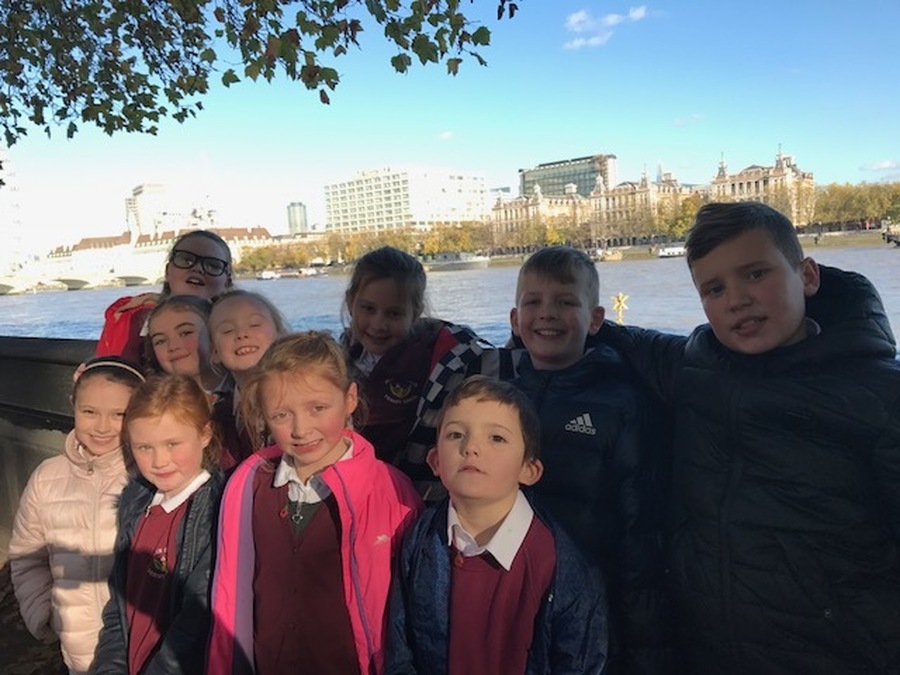 12.58pm
Outside the Palace of Westminster eating our lunch.
12.20pm
Outside Downing Street, trying to spit our Prime Minister - Theresa May.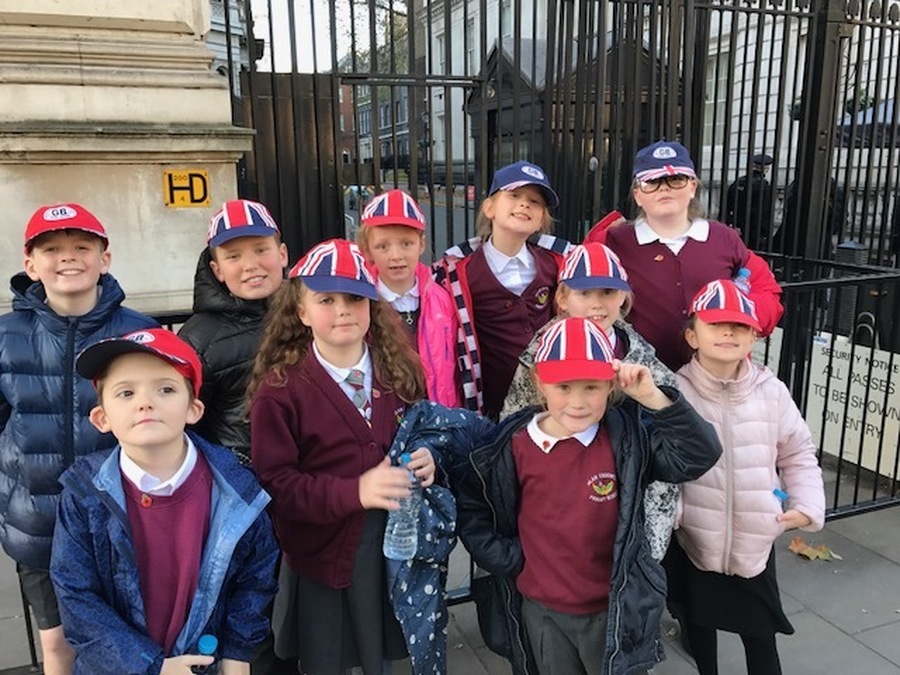 12.14pm
Outside the cabinet office, where all the political decisions are made.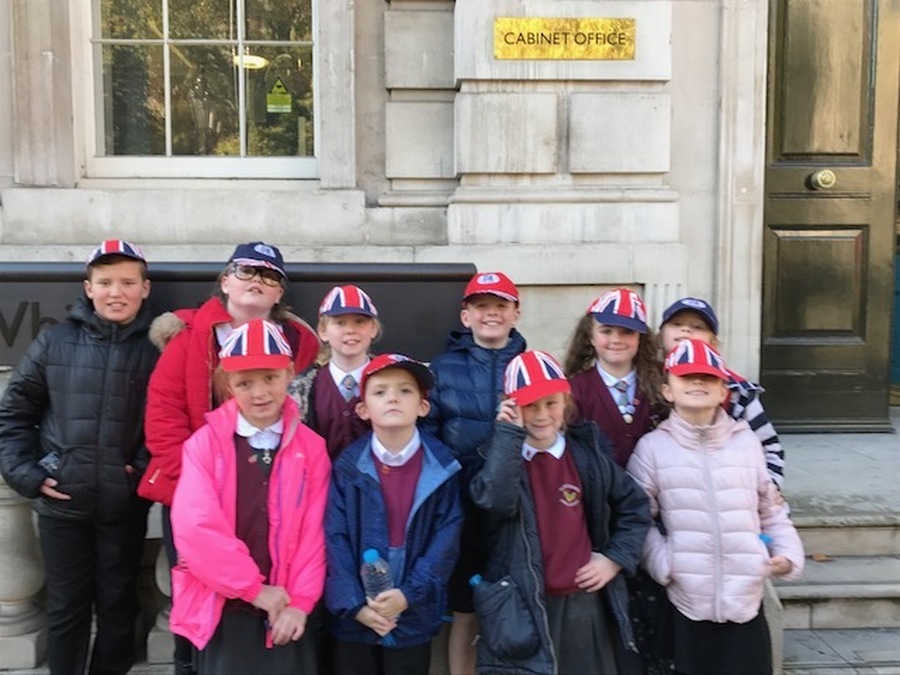 12noon
Watching the changing of the guard.
11.55am
Standing in front of horse guards parade.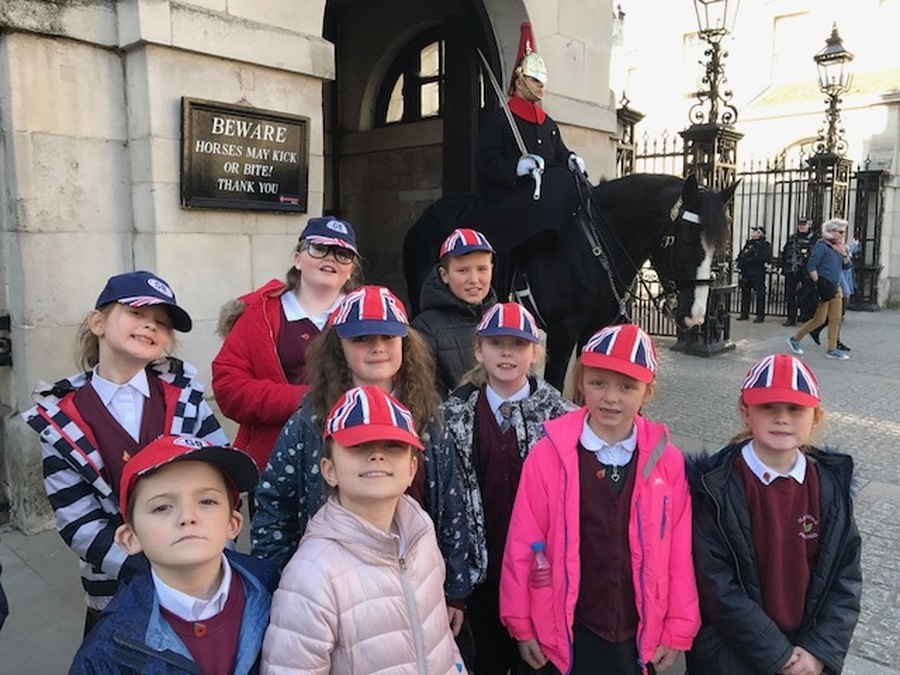 11.50am
Arrived at horse guards parade and bought some poppies from the Chelsea pensioner soldier.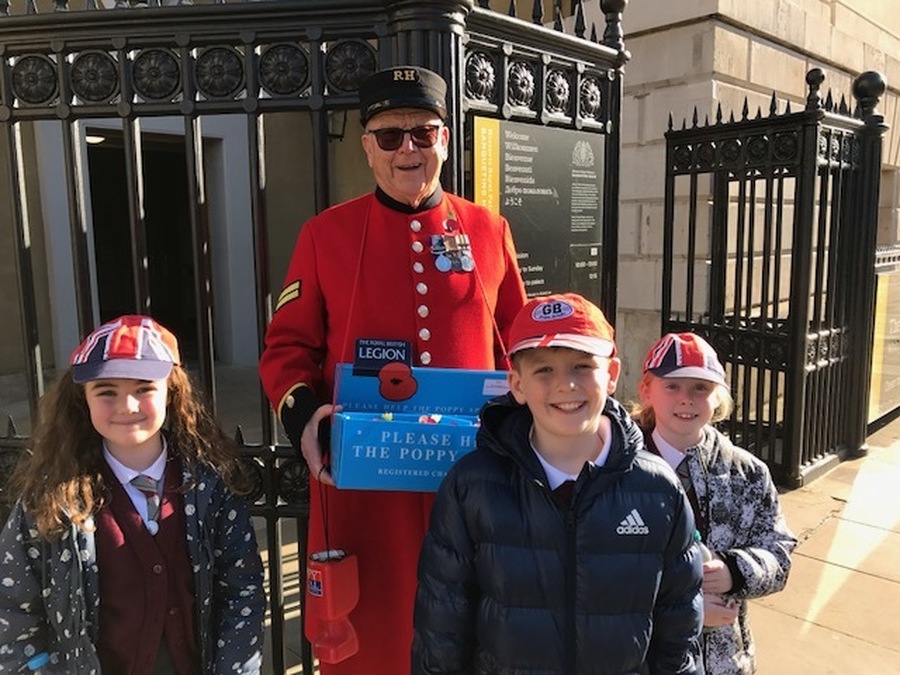 11.14pm
Arrived at Euston station, going to get taxis to horse guards parade now.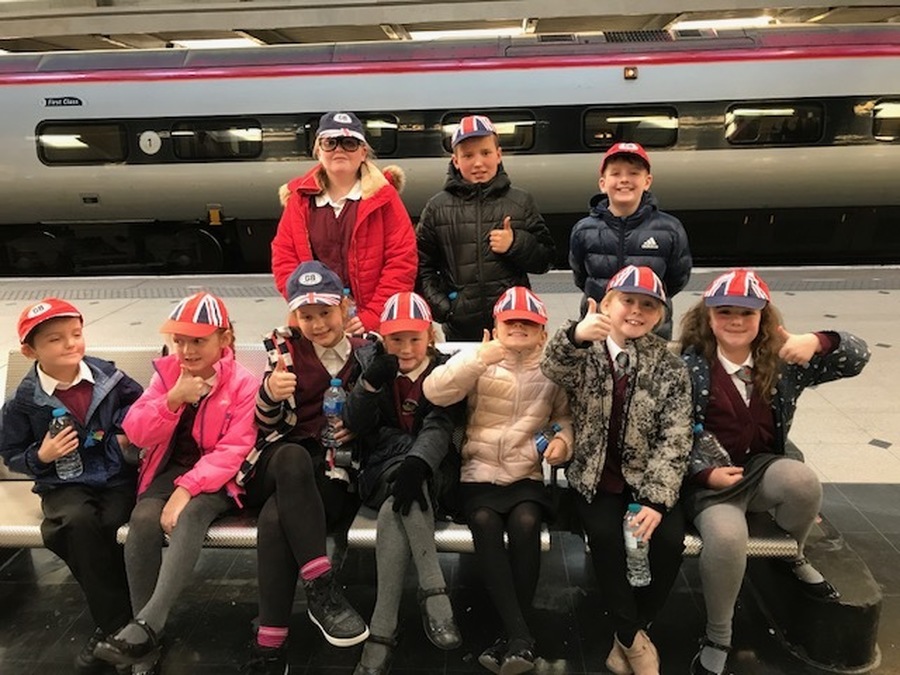 9.49am
Here we are reading comics and doing puzzles. Some of us are playing monopoly and spotting the streets we will see.
9.14am
Waiting on platform 2. Train due soon. We are in carriage E.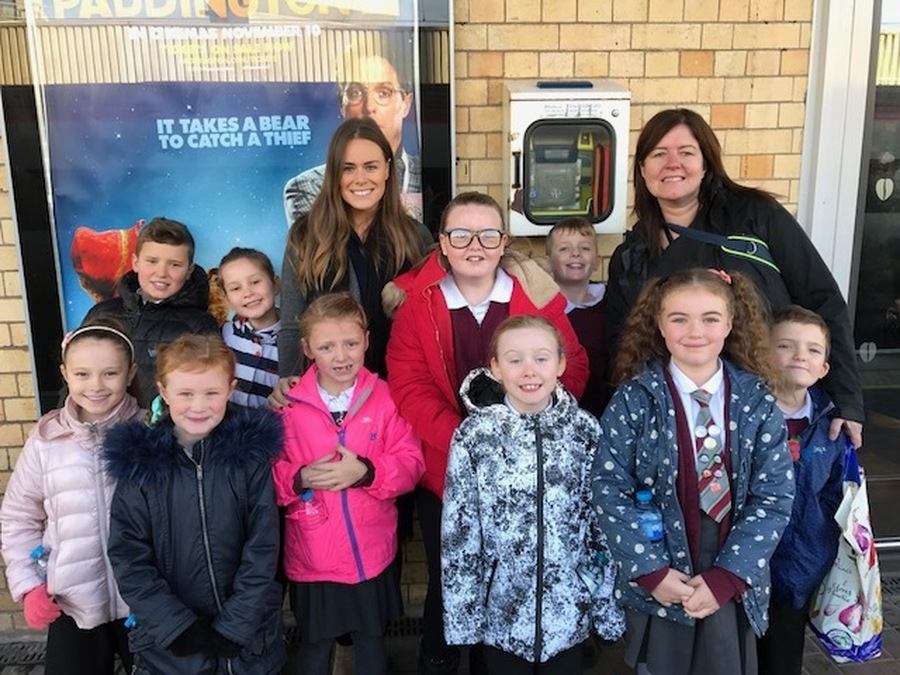 8.52am
Parked at Warrington Bank Quay train station.
Here we are outside, we have seen the departure board and our train is on time, from platform 2.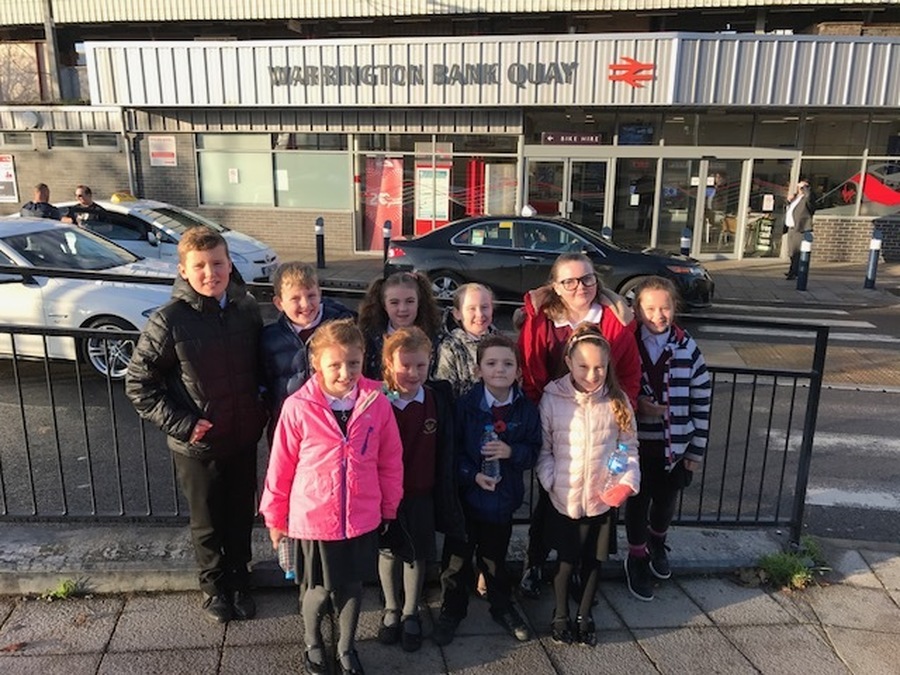 7.55am
We are all on the minibus and have left school.
Polling Day
Election day dawned with lots of nervous and excited candidates. The final few hours of campaigning were done during the morning with candidates sharing their ideas with their classmates and drumming up support. The election was held during the afternoon with everyone going along to cast their votes in secret in the polling station set up in the library. Each class had a separate voting form showing all the names of the candidates and the children chose who to put their cross against before posting them in the polling box.
After all the votes were cast Miss Smid had the job of counting the ballot papers to find out who had been elected and that the election had been run fairly.
Election Week!
This week is election week for the School Council. Two children from years 1 to 6 will be elected to represent their classes as School Council meetings. Their role is to help make improvements to the school or how our school is as a community.
The children who would like to stand as a candidate have been asked to prepare their own manifesto, with their ideas for improving the school and to then run a campaign. Many of the children are involved with poster, t-shirts and badges on display everywhere.
Check out some of the campaigns below:
Money Raised:
| | | |
| --- | --- | --- |
| Christmas Fair 2015 | | £70 |
| Easter Raffle 2016 | | £230 |
| (Sweet Jar Tombola) Summer Fair 2016 | | £120 |
| Christmas Fair 2016 | | £60 |
| Easter Raffle 2017 | | £160 |
| Summer Fair 2017 | | ? |
| | | |
| Total: | | £640 |
Councillors Day Out
On Thursday 8th June, our school councillors visited the local polling station to get an idea for how an election works. We asked lots of questions and got to meet Joe, a local council member.
After visiting the local polling station, we went to the cinema to watch "Diary of a Wimpy Kid" and had lunch at McDonalds. This was a treat to say thank you to the councillors for all their hard work this year.
The school councillors helped to pack up the all the harvest
donations into boxes and get them ready to go to a food banks.
School Council Meeting Minutes 13.10.15
Ideas from the representatives
-Music in the dinner hall on a Friday
-Climbing frame in the playground
-Bigger portions of lunch
-More school trips
-Lockers in the corridor
- Decorate the corridor
Ideas on how to improve reading
-Sound books
-Improve the library
-Add more non-fiction books in the library
-Hide golden tickets in books
- Have a book stall at the Christmas fair using second hand books from children
- Book sale near world book day