PE and Sports
Altringham Ice Rink
As Part of the family active project, 15 families from Irlam Endowed Primary School enjoyed an evening at Altringham Ice Rink. It was a fantastic evening of family fun.
Skills2achieve
Watch as our year one pupils star in the national sports promo video.
Gymnastics Fun Day
On Weds 3rd of December, Irlam and Cadishead held their 3rd annual Gymnastics Fun day. Each year the fun day gets better and better and this year we had 130 children which is a 60% increase in participants with all 8 schools in attendance. Special thanks goes to Gill Waring and her Salford Gymnastics team as, without their expertise and equipment, we would not be able to hold such high quality events.
Please enjoy the photo story.
Quad Kids
June 2014. Monday afternoon at Salford Academy in the blistering heat. IEPS competed in the annual Quad Kids Salford tournament. Enjoy the video.
Tennis Salford Final
IEPS took a Year 3 and a Year 4 team to the Salford Finals for tennis this year. Both teams did fantastically coming home with bronze and Gold. They will be in the summer games on July 15th.
Water Polo
As a school we have embraced the sport of Water polo and Lisa Gibson (Olympian) was our special guest at our 2012 Sports Dinner. In this video you can see snippets of a Yr5 curriculum lesson.
Water Sports
Year 6 at IEPS are currently doing 9 hours of water sports activity at Salford Water sports. Here is a video of part of their first 3 hours.
Tri-Golf
On a cold windy morning at Broughton Park, IEPS Yr3/4 children came back with Gold at the Salford Tri-Golf Festival. This team will represent Salford at the Summer Games on July 15th.
Cricket Festival
This year's Irlam and Cadishead cluster competition was a close affair with St Teresa's winning for the first time. Enjoy the video.
Dodgeball
After winning our cluster, IEPS school represented our cluster in the Salford finals. They won all their games on route to the final and narrowly lost to Lark Hill Primary 2-1.
More sporting success from the School Rugby Team
AfPE Award with Distinction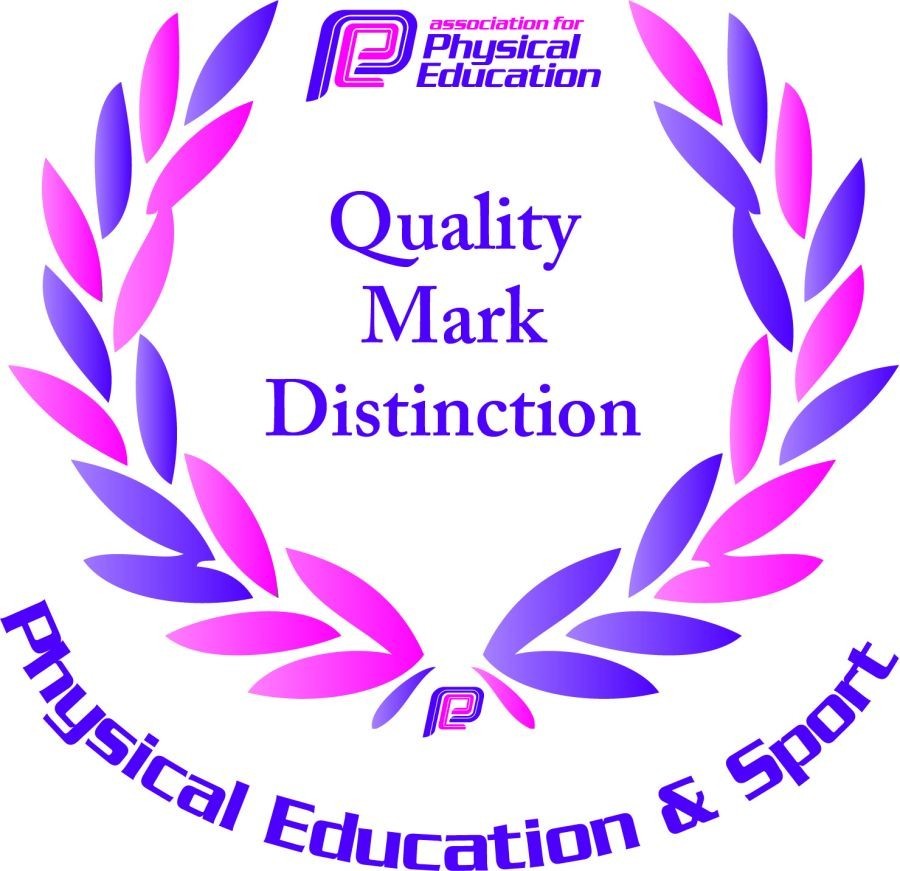 Irlam Endowed Primary School's excellent PE and Sports Activity provision has had a lot of recognition recently. We were the first Primary School in Salford to be awarded the Silver Kitemark, quickly followed by the Gold level. Now this term, we have received a prestigious award that has only been awarded to a handful of Primary Schools nationally.
The AfPE (Association for Physical Education) has a post-Olympic Legacy award that is extremely difficult to achieve. It involves a long process of self-evaluation reflecting on what we offer and the impact it has on the children in our school. In April, AfPE spent two days in the school validating and monitoring the application we made. The two inspectors from AfPE were extremely complimentary about the quality of PE teaching and sports activities which happen at Irlam Endowed. They also agreed with us regarding the large impact they make on the lives of our children.
One of the inspectors also met with our Pupil Sports Council representatives and were even more complimentary about the children, and the answers that they gave him.
Not only is it difficult to achieve the award, but the top level of the award is even harder to achieve. 47 schools in Britain have achieved this award, of which only 11 are Primary Schools. In Greater Manchester, only 2 schools have achieved the award (1 in Bolton and 1 in Trafford). We are the first Salford school to achieve the afPE award with Distinction.
It is an award we should be immensely proud of. It shows that the PE programme we have in place for the children of Irlam Endowed is a highly effective one. It emphasises that the teaching of PE is very good and the children's achievement and performance within their PE lessons and in competition is outstanding.
We would like to share a link to a letter confirming the award.
Irlam_Endowed_Primary_School_-_Quality_Mark_Award_with_Distinction.doc
We also received some nice words from Dean Gilmore who is the PDM of School Sports Partnerships in Salford.
Quote From Dean Gilmore:
'Can I please add to the congratulations for the school gaining the AfPE Quality Mark with Distinction Award – a first for Salford!
Although I know that you would never under-estimate what is required to be recognised in this way, very few schools are given the highest award and it is a recognition of how the whole school contributes to the physical well-being of your pupils.
I'd also like to thank you. I've always held the belief that schools that value PE tend to have a Head teacher that values PE, not as an 'add-on', or as a curriculum necessity, but for everything the subject can bring to young people and to the school community.
I have said it many times before and I am sure I will repeat it in the future but the youngsters at Irlam Endowed –whether ultra competitive themselves or there just to be part of the team, always without exception conduct themselves in an exemplary manner at our events – win, lose or draw.'
I think the words from Dean sum up the attitudes and skills that will be invaluable to our children as they grow up, and enter the world of work and careers.
Year 4 - Gymnastics Lessons
In this gymnastics lesson, the focus was on using the springboard correctly within a vault routine. Chidren also have the opportunity to build on previous leaning on the climbing frame, beam, forwards and backwards rolls, handstand and body management routines for Year 3 and 4.
In lesson 2, Year 4 improved their routines on the beam, floor and vault.
Year 2 - Manchester United Football Coach
Year 2 have had a Manchester United football coach teaching them their PE this term. They have been developing their core skills of running, skipping, jumping, balancing and hopping. They develop these skills whilst playing enjoyable games.
Basketball
Irlam Endowed won our local basketball cluster competition to go through to the Salford finals. The team competed magnificently and got to the finals by winning all of our games. Unfortunately, we lost in the final moments to Lark Hill Primary in the final. Another fantastic silver medal for the members of the team.
Click here to watch our video.
Sportshall Athletics
Irlam Endowed were selected to trial a new project called Infant Sports Hall Athletics. The project aims to empower children from Yr6 to lead an infant sports day. Darren Birchall from Salford School Sports in partnership, spent the whole day at our school on Monday 20th January. He worked all morning with the Yr6 children, developing their leadership skills. In the afternoon, these skills were put to the test as we invited Yr1 into the hall to experience the athletic activities. The year 6 children showed fantastic leadership skills and were able to adapt the activities to make them harder or easier for the different children they led. As a result of their excellent leadership skills, Dean Gilmore has invited the Yr6 children to lead and officiate at the annual Junior Sports Hall athletics competition on Wednesday 29th January. They will be the first junior class to do this as it is a task usually reserved for older secondary pupils. I am sure the children will be a great success leading these games and as always make us very proud.
Here is a link to the video of the day.
Year 6 Rock-it ball lesson
As part of the Yr6's Invasive Games curriculum PE, Yr6 have been working on games that require a lot of attack and dodging (Bench ball, Dodgeball and Rock-it Ball). This lesson shows how the focus of dodging was developed throughout the session.
Year 6 - Salford School Run
In Year 6, we have been using part of the PE lesson to prepare for the Salford School run. Children are trying to improve their stamina and pace. They are trying to reduce the amount of walking breathers they use. Mr Scrutton sets an area of the run were children are allowed to walk and get their breathes back, this area will be reduced each week. Click here and enjoy the video!

Year 5 PE
In Year 5, we have been working on invasion games. In this lesson we are focusing on the basketball dribble. Click here for the video.

Yr4 Netball games
In Year, 4 we're focusing on tennis skills. There are too many puddles outside so we have had to come in. We are learning the most difficult shot in tennis; serving the ball from the back line. Enjoy the video!


Yr1 Games session: Core Skills (physical literacy)
Here is the second session of physical literacy. The children confirm their learning from the previous week. You can see how they have better control when balancing, skipping and hopping. We then learnt how to use our bodies effectively to attack and defend. Enjoy the video!
This is what we did last year.
Year One Gymnastic Lesson
Here is a segment of a year 1 Lesson. In previous lesson children have learnt a lot of basic shapes. They practise these shapes and reinforce this learning as part of the warm up, which is lead by the children.
In the main part of the lesson, children learnt the Key Steps Body Management Routine. The children in bibs lead their groups and helped coach correct positions for these shapes and movements.
This routine will be improved in after school club Gymnastics.
Year Four PE lesson on Striking and Fielding with a focus on Bowling
This video shows the Bowling part of the lesson. Here the children in Yr4 practise the correct technique for bowling in rounders. As their technique and bowling accuracy increases children's distance from target increases.
Year Five Vaulting Lesson

Here is a video of a Gymnastic Lesson. The children are learning how to run up to the springboard, how to rebound off the spring board and how to tuck on to the vault. They are then asked to broad jump off and finish in the correct position. There are three steps to achieving this. Some children are jumping onto knees. Other children have managed to jump onto toes and some children are jumping all the way through and landing.
Gold Kitemark For School Games
We found out today that we have been awarded the prestigious GOLD Kitemark for School Games. Very few primary schools in the country have this award, which recognises the sporting opportunities and successes our pupils have at Irlam Endowed.
The lead advisor for PE in Salford wrote the following in support of our application..."Irlam Endowed is our 'flagship' school, and I can think of no other school more deserving".
Achieving this standard has been down to fantastic pupils, supportive staff and parents, plus superb PE and Sports Leadership from our very own Mr Scrutton. Congratulations to all and duly deserved.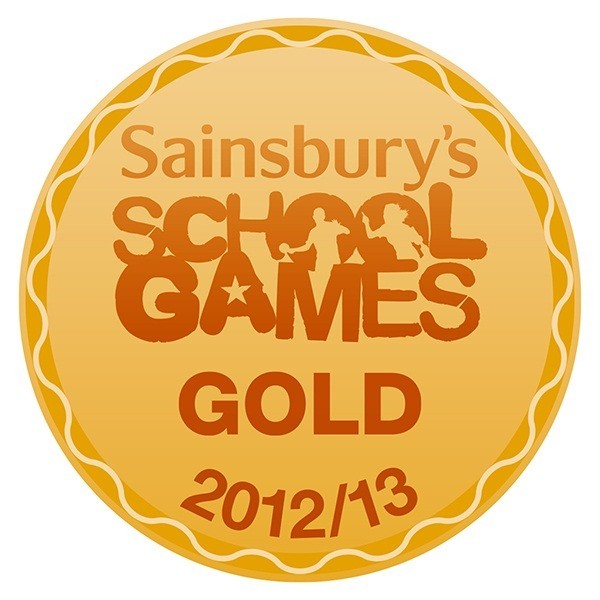 School PE kits
Our school uniform for PE consists of black shorts and a plain white t-shirt. Children should bring two pairs of footwear to every lesson: pumps (plimsolls) for indoor activities and trainers for outdoor activities. We go outside in all weathers so a waterproof jacket or a tracksuit is also advisable as the weather gets colder.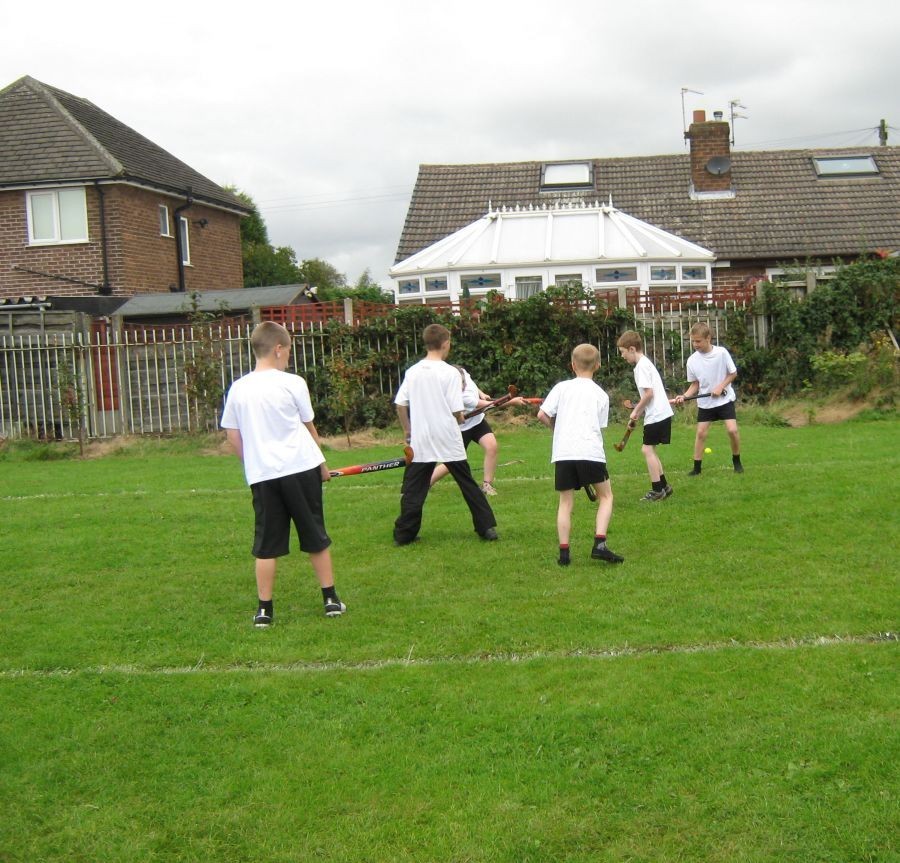 PE Days
The day you child does PE can change due to variations in timetables or events taking place in school. We recommend that your child has their PE kit in school all week. They should bring it in on Mondays and take it home on Fridays to be washed.
Year 3 have swimming lessons every Tuesday afternoon and need to bring in a swimming kit, towel and swimming hat. All Children must now wear a swimming cap for their swimming lesson.
Foundation and Infant PE Curriculum
This term the children will be learning ball skills and how to use their bodies during PE and Sport.
The Infants will also be learning about how their bodies move during movement and dance. They will also be playing football and learning ball skills.
Junior PE Curriculum
The Year 3 class will be learning to swim as part of their PE curriculum and will visit the swimming pool in Irlam weekly. They will also be taking part in Gymnastics during their remaining PE curriculum time.
Years 4,5 and 6 will be learning and playing a variety of ball games. Year 4 will focus on hockey. Year 5 will focus on basketball. Year 6 will focus on football.
Interschool Sports Tournaments
This year we will be involved in a series of interschool sports competitions. The upcoming competitions are:
| | | | |
| --- | --- | --- | --- |
| Competion | Year group | Location | Date |
After School Sports Activities
This term there are three after school sports clubs available these are:
| | | | | |
| --- | --- | --- | --- | --- |
| Day | Club | Leader | Year Group | Time |
| Wednesday | Dance | Miss Fraser | 3,4,5,6 | 3.10 - 4.30 p.m. |
| Tuesday | Gymnastics | Outside Coach | Key stage 1 and 2 | 3.10 - 4.15 p.m. |
| Wednesday | Girls Football | Outside Coach | 3,4,5,6 | 3.10 - 4.15 p.m. |
| Wednesday | Boys Football | Outside Coach | 3,4,5,6 | 3.10 - 4.15 p.m. |
Participants chosen to perform in any festivals and matches will be invited to our Annual Sportperson's Dinner. If you are interested in joining any of the sports clubs please speak to Mr Scrutton.

Please note the weather conditions does not mean children do P.E. indoors so children need warm and waterproof clothes. It is also advisable to provide a carrier bag for wet and muddy clothes.