Councillors Day Out
On Thursday 8th June, our school councillors visited the local polling station to get an idea for how an election works. We asked lots of questions and got to meet Joe, a local council member.
After visiting the local polling station, we went to the cinema to watch "Diary of a Wimpy Kid" and had lunch at McDonalds. This was a treat to say thank you to the councillors for all their hard work this year.
Money Raised:
| | | |
| --- | --- | --- |
| Christmas Fair 2015 | | £70 |
| Easter Raffle 2016 | | £230 |
| (Sweet Jar Tombola) Summer Fair 2016 | | £120 |
| Christmas Fair 2016 | | £60 |
| Easter Raffle 2017 | | £160 |
| Summer Fair 2017 | | ? |
| | | |
| Total: | | £640 |
The school councillors helped to pack up the all the harvest
donations into boxes and get them ready to go to a food banks.
The results are in!!
The new School Councillors for 2016-17 are:
| | |
| --- | --- |
| Year Six: | Katie & Cameron |
| Year Five: | Darcey & Amber |
| Year Four: | Loui & Abigail |
| Year Three: | Freya, James & Milly |
| Year Two: | Charlotte & Amy |
| Year One: | Poppy & Lily |
Polling Day
Election day dawned with lots of nervous and excited candidates. The final few hours of campaigning were done during the morning with candidates sharing their ideas with their classmates and drumming up support. The election was held during the afternoon with everyone going along to cast their votes in secret in the polling station set up in the library. Each class had a separate voting form showing all the names of the candidates and the children chose who to put their cross against before posting them in the polling box.
After all the votes were cast Mrs Walsh had the job of counting the ballot papers to find out who had been elected and that the election had been run fairly.
Election Week!
This week is election week for the School Council. Two children from years 1 to 6 will be elected to represent their classes as School Council meetings. Their role is to help make improvements to the school or how our school is as a community.
The children who would like to stand as a candidate have been asked to prepare their own manifesto, with their ideas for improving the school and to then run a campaign. Many of the children are involved with poster, t-shirts and badges on display everywhere.
Check out some of the campaigns below: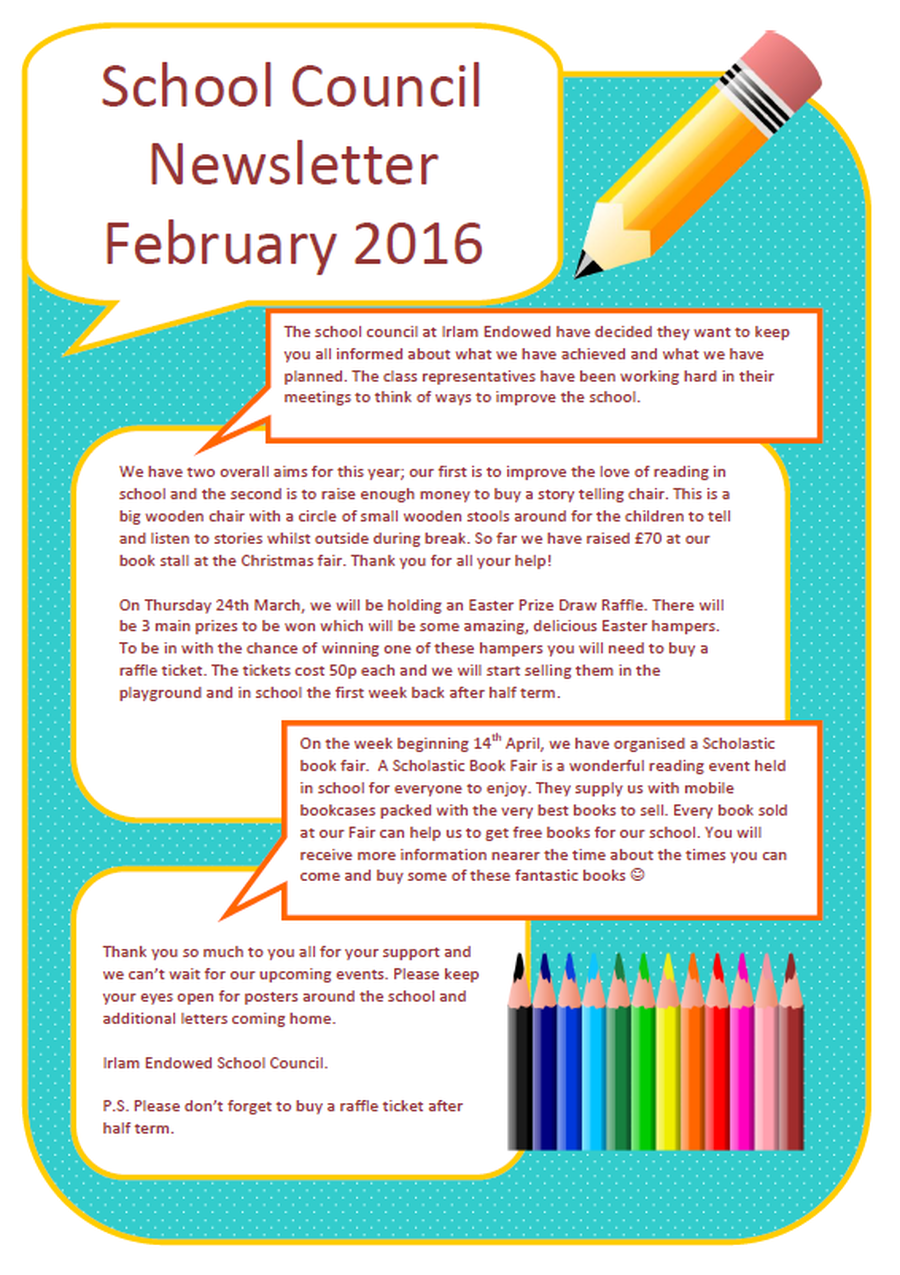 School Council Meeting Minutes 13.10.15
Ideas from the representatives
-Music in the dinner hall on a Friday
-Climbing frame in the playground
-Bigger portions of lunch
-More school trips
-Lockers in the corridor
- Decorate the corridor
Ideas on how to improve reading
-Sound books
-Improve the library
-Add more non-fiction books in the library
-Hide golden tickets in books
- Have a book stall at the Christmas fair using second hand books from children
- Book sale near world book day