Community
Irlam & Cadishead College This Week
Water Safety
Below is a leaflet showing how to keep our children safe in water as the summer approaches.
Hamilton Davies Trust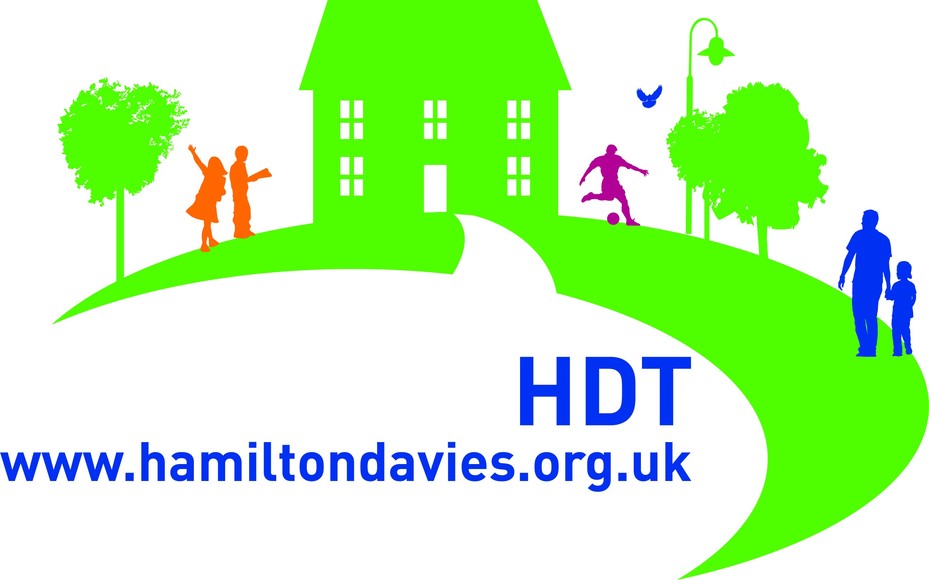 Hamilton Davies Trust (HDT) is a local charity providing support to the communities of Irlam, Cadishead and Rixton-with-Glazebrook. Being based in Irlam, we have benefited from the support of HDT to enable us to provide a wide range of sports, to both boys and girls, as part of our after school provision for the past few years.
As well as providing grant funding for the school, HDT also works closely with Manchester United Foundation. The partnership provides our school, and all 9 local schools, with projects aimed at improving physical literacy, mentoring and leadership alongside sports provision. In addition, the partnership aims to positively affect achievement, attainment and attitude toward studies.
Cream Tea Memory Event
On Thursday 10th October, we held a very special Tea Party in loving memory of a very special parent. One of our families recently lost their dear mother, and as a school family, we wanted to hold a special event in her memory. This parent was a great supporter of the school, being a long time member of the PTA, as well as helping our community in so many other ways too. Lots of parents, friends and families came to support the event and remember this very special lady. We also received lots of generous donations from parents, carers and staff who were unable to attend, but still wanted to contribute. There was a successful raffle and fantastic cakes sold, all to support the family. An enormous THANK YOU to everyone who supported us.
Salford Speech and Language Therapy Service
Salford Speech and Language Therapy Service have developed a website to help parents and anyone who works with children find out more about:
Stages of speech and language development
how you can help your child
what to do if you are worried about your child's speech
and much more!
Irlam Endowed Primary School Toddler Group
We have a very busy and well established Toddler Group at Irlam Endowed. We meet in the school hall on Friday mornings from 9.15 - 10.30 a.m. We offer a range of activities and events including soft play, arts and crafts, music, activity toys and special events associated with celebrations throughout the year. We are open to children from birth to Nursery age.
Children under 6 months can attend free of charge.
Children aged 6 months to 12 months cost is £1.00.
Children over 1 year old the cost is £2.00.
Any additional siblings regardless of age the cost is 50p.
These prices include refreshments.
Mojo Breakfast and After School Club
Mojo Club provides breakfast and after school clubs on site for children from Nursery to Year 6.
Breakfast club opens at 7.30 a.m. everyday. The children are given a healthy breakfast and can take part in a range of activities prior to school. The children in the Foundation Stage are escorted to their classroom by a member of the Mojo staff, the children in Years 1 to 6 join their peers and line up in the playground under the supervision of Mojo staff. The start times and costs per child are detailed below.
| | |
| --- | --- |
| Start Time | Cost per child |
| 7.30 a.m. | £4.40 |
| 7.45 a.m. | £4.00 |
| 8.00 a.m. | £3.80 |
| | |
The After school club runs from 3.05 p.m. to 5.15 p.m, children will then be escorted to the Acorn Centre to 6.00p.m. The children have a healthy snack and can join in a variety of activities including outdoor play. All activities are supervised. Irlam Endowed run a variety of after school clubs, the children attending Mojo Club can join in with these and then come to us afterwards. The session times and the cost per child are detailed below.
| | |
| --- | --- |
| Finish Time | Cost per child |
| 5.00 p.m. | £6.10 |
| 5.15 p.m. | £6.30 |
| | |
If you would like to register your child with the Breakfast or After School Club please contact Sarah on Tel: 07786 035 236.
Yellow Moon
Yellow Moon are a company who special in arts and crafts materials, novelty items and gifts. As a school we receive a commission on the money you spend on the site.
Simply register with them (it's free!) or sign and and add items to your basket. When you are ready to check out look for the 'select your school' button, click it and enter the code SIR1004 and we will receive a donation to be added to PTA funds.
Irlam and Cadishead Community High School
We have a strong link with Irlam and Cadishead Community High. There are many occasions when children and staff visit the High School and vice versa, particularly prior to transition from Y6 to Y7.
Cadishead Community School's Website - Click here
Fiddlers Lane Children's Centre, Irlam
The Children's Centre is attached to Fiddlers Lane Primary School and offers children and parents a wide range of services, activities and support. You can find further information about the centre at the link below.
http://www.salford.gov.uk/fiddlers-lane-childrens-centre.htm
Irlam and Cadishead Community
Irlam and Cadishead have a website which contains lots of local information and advice for people living in the area. It is a good source of information about forthcoming events and services on offer in the area. This can be found at the link below.