For Remembrance Day 2018 the whole school made poppies. Ours were made using mosaic pieces.
We went to St John's church to visit the cenotaph. We saw poppy wreaths.
We have had a very busy half term in the Language Resource Provision. We have welcomed new children who have all settled in very well and have made lots of new friends.
In science we have learnt about the different animal groups and have sorted animal pictures into the following categories
*birds *reptiles *amphibians *mammals *fish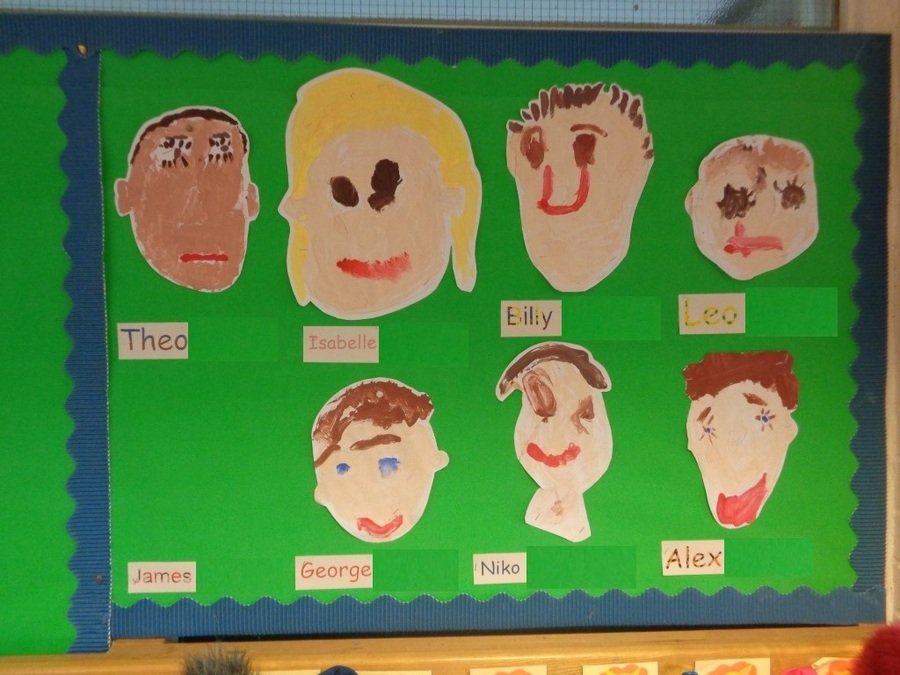 We have also really enjoyed making model Gruffalos out of clay. Once the clay had dried we painted our models.
We are looking forward to our next topic of toys and our preparations for Christmas and the Christmas plays!
In art we have painted our portraits and they are on display outside our classroom.